Public Concerts
Free Public Concert Series
LMC's most visible face is its Public Concert Series that offers over 50 free classical music concerts from October through May by LMC member-musicians and guests. The classical music series is presented at a variety of venues throughout the Seattle metro area, including Seattle Art Museum, Frye Art Museum, Seattle Public Library, Central and West Seattle Branches, University House Wallingford, Mirabella, Bellevue's Crossroads Community Center Theater and the Music Center of the Northwest in North Seattle.
These intimate, one-hour, music programs are free and open to the public. No advance tickets are required. On the day of the performance at the Frye Museum, attendees are asked to obtain a free ticket at the front desk to monitor auditorium seating.
Apr
10
Mon
American Popular Song Concert

@ University House, Wallingford
Apr 10 @ 7:30 pm
Lullaby of Birdland (1954) by Harry Warren (1893-1981)
"It's De-Lovely" from Anything Goes (1934) by Cole Porter (1891-1994)
"Cheek to Cheek" from Top Hat (1935) by Irving Berlin (1888-1989)
"My funny valentine" from Babes in Arms (1937) by Richard Rodgers (1902-1979)
Fly me to the Moon (1954) by Bart Howard (1915-2004)
Cry me a River (1953) by Arthur Hamilton (1896-1985)
Misty (1954) by Erroll Garner (1923-1977)
"Make someone happy" from Do-Re-Mi (1960) by Jule Styne (1905-1994)
"So in love" from Kiss me Kate (1949) by Cole Porter
Didn't we by Jimmy Webb (b. 1946)
Stormy Weather (1933) by Harold Arlen (1905-1986)
"On a Clear Day" from On a Clear Day you can see Forever (1965) by Alan Jay Lerner (1918-1986)
"The Shadow of your Smile" from The Sandpiper (1965) by Johnny Mandel (b. 1925)
"Somewhere over the Rainbow" from The Wizard of Oz by Harold Arlen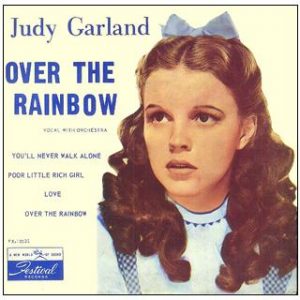 "I'll Be Seeing You" from Right this Way (1938) by Sammy Fain (1902-1989)
When I have Sung my Songs to You (1934) by Ernest Charles (1895-1984)
Sharon Annette Lancaster, mezzo-soprano
Johanna Mastenbrook, piano
Ann Rackl, violin
Apr
22
Sat
Celebrating the Masterworks of W.A. Mozart

@ Music Center of the Northwest
Apr 22 @ 7:00 pm – 9:00 pm
Duets for two oboes arranged by Gail Perstein, Edited by Gunther Joppig
"Non più andrai" from Le nozze di Figaro
"Voi, che sapete" from Le nozze di Figaro
"Der Vogelfänger bin ich ja" from Die Zauberflöte
"Ein Madchen oder Weibchen" from Die Zauberflöte
Gail Perstein and Sharon Jung, oboe
"Laudamus te" from Mass in c minor, K. 427
Gwen Trussler, mezzo-soprano
"Et incarnatus est" from Mass in c minor, K. 427
Meg Daly, soprano
Serenade No. 10 in B flat Major, Movement III. Adagio, K. 361
Piano concerto No. 23 in A Major, Movement II. Adagio,  K. 488
Lucy Wenger, piano
Requiem, K. 626
Introit/Kyrie
Dies irae
Tuba mirum
Rex tremendae
Recordare
Confutatis
Lacrimosa
LMC Member musicians
| | | | |
| --- | --- | --- | --- |
| Meg Daly, soprano | Gwen Trussler, mezzo-sop | Emily Riesser, soprano | Candice Chin, violin |
| Ann Rackl, violin | Janice Gockel, viola | Terry Cook, cello | Madeline Beery, flute |
| Gail Perstein, oboe | Sharon Jung, oboe | Lucy Wenger, piano | Eun Cho, conductor |
Guest Artists
| | | |
| --- | --- | --- |
| Julie Buetow, clarinet | Sarah Peniston, bassoon | Rob Quiesser, trombone |
| Jon Brenner, violone | Emily Robinson, alto | Greta Birkby, alto |
| James Walters, tenor | Cary Lee, tenor | Justin Kalm, tenor |
| Lisa Arden Wright, soprano | Gus Blazek, bass | Ron Knoebel, bass |
| Glenn Nielsen, bass | JJ Barrett, French horn | |
May
11
Thu
Songs by Bellini and music for violin & piano by Kreisler

@ Seattle Art Museum
May 11 @ 12:00 pm
*Please note that though there is an admission cost to the museum on this day, access to LMC concerts are always free!
Works by Vincenzo Bellini (1801-1835)
L'abbandono (Romanza) (The abandonment)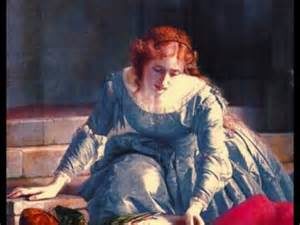 Malinconia, Ninfa gentile (Melancholy gentle nymph)
Vanne, o rosa fortunata (Go, fortunate rose)
"Eccomi . . . O quante volte," (Here I am… o how many times) from I Capuleti e I Montecchi
Almen, se non poss'io seguir l'amato bene (At least if I am not able to follow my beloved)
Per pietà, bell'idol mio (Have pity, my dearest one)
Ma rendi pur contento (Only make her happy)
Emily Riesser, soprano     Lucy Wenger, piano
Music for violin and piano by Fritz Kreisler (1875-1962)
Ann Rackl, violin & Selina Chu, piano