When:
Saturday, March 25, 2017 @ 11:00 am – 2:30 pm
2017-03-25T11:00:00-07:00
2017-03-25T14:30:00-07:00
Where:
Women's University Club
1105 6th Ave
Seattle, WA 98101
USA

Mark your Calendars & Please join us for our Annual Spring Luncheon!
Saturday, March 25, 2017
Each year, Ladies Musical Club invites the public to join its members for the Annual Spring Luncheon.   Come hear highlights of LMC's work in the community, enjoy a beautiful concert by past winners of the Frances Walton Competition and relish the keynote address by an inspiring Lady in the Arts!
Find all the information you need for the luncheon right here but if you still have questions, please send them to events@lmcseattle.org
When and Where:  Saturday, March 25th, 2017 – 11:00-2:30 at the Women's University Club.
Keynote Address:  We are thrilled to announce that Seattle native and King FM announcer, Lisa Bergman, will be giving the Keynote Address "The Evolution of an Artist."  Don't miss the opportunity to hear this dynamic woman live, share where her artistic and musical journey has taken her.
Concert:  This year's concert will be given by the incredibly talented 2016 FWC winner, Dana Jackson, bassoon, 2014 FWC winner, Aaron Conitz, viola  and Angela Drăghicescu, piano will charm us with an intimate concert.
Payments can be made electronically using the "Donate" button on this site.  (Sorry it can't be counted as a tax donation.)  Please put "Luncheon" in the instruction window below the dollar amount window as well as names of those attending and your choice of entrée.  You may also send a check to Ladies Musical Club, P.O. Box 94337, Seattle, WA  98124-6637.  Please write attn: luncheon on envelope.
Menu Descriptions:  1. Grilled Marinated London Broil served with mushroom sauce, accompanied by rice pilaf and fresh seasonal vegetables.  2. Grilled Chicken with Chimichurri Sauce, chicken breast marinated in citrus served with roasted corn, Yukon Gold potatoes, accompanied by fresh seasonal vegetables.  3. Ravioli Stuffed with Portabella Mushrooms served with creamy alfredo sauce accompanied by garlic bread.  Any allergies concerns can be accommodated.  Please send an email to events@lmcseattle.org with your dietary restrictions.
Cash Wine Bar:  $8/Glass – Exact change is greatly appreciated!
Parking:  The WUC lot has limited parking.  To ensure handicapped parking please reserve in advance by email to events@lmcseattle.org. For overflow parking, we recommend the Ace Olympic Garage.  The entrance is on 5th Ave. and runs the entire length of the block between Seneca and Spring St and it is less than a block away.
Don't forget to tune into the KING-FM broadcast at 8:00 the night before, March 24th and hear our Concert Artists on Northwest Focus Live with Sean MacLean!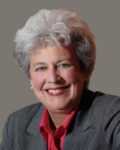 Lisa Bergman, Collaborative Pianist – Pianist  Lisa Bergman has collaborated in performances with many of today's most esteemed artists such as Julius Baker, Marni Nixon, Rolf Björling and Ransom Wilson. She made her highly successful joint recital debut in Carnegie Recital Hall. With more than 60 engagements per season, she has appeared in concerts, festivals and conventions throughout the U.S., Canada, Europe and Japan.  As 1996 American Artistic Ambassadors, Bergman and violinist Ann Christensen were selected by the United States Information Agency to represent the U.S. on a seven-week tour of New Zealand, Nepal, Korea, Taiwan, Mongolia and China.
Bergman is a graduate of the Juilliard School, the State University of New York at Stony Brook and the University of Washington, cum laude, where she served as an Artist in Residence and member of the University of Washington Music Faculty (1989-1999), teaching in the fields of accompanying and opera coaching.  As a recording artist, her discography includes six chamber music CDs and one solo CD featuring piano works of Kenneth Benshoof.
A passionate promoter of classical music, is a national Gracie Award-winning radio announcer on Classic KING-FM, appearing daily, streaming worldwide on the internet. Bergman is founder and Artistic Director of the Mostly Nordic Chamber Music Series presented at the Nordic Heritage Museum in Seattle as well as Executive Director of NOISE (Northwest Opera in Schools, Etcetera). She is the Adult Piano Retreat Director at the Icicle Creek Center for the Arts in Leavenworth, Washington where she served for seven years as the Executive Director.  She was Artistic Director of the Methow Chamber Music Festival from 2003-2006.
Bergman has served as official studio accompanist for organizations such as the Metropolitan Regional Opera Auditions, the International Clarinet Society and for cellists Leonard Rose and Bernard Greenhouse.  Much in demand as a lecturer and adjudicator, she frequently presents workshops on the art of accompanying for universities and teachers' organizations.  Bergman was recently selected as a member of the Hall of Fame for the Washington State Music Teachers Association for "extraordinary service, outstanding musicianship, dedication and leadership which have significantly contributed to the development and growth of music education in the State of Washington."
"…Bergman has the ideal accompanist's attributes:  a strong musical personality combined with a sensitivity that adapts almost uncannily to her partner."
Melinda Bargreen, The Seattle Times
"What I liked especially was her sense of authority and command…she plays the piano as if she owned it."  R. M. Campbell, The Seattle PI
"Lisa Bergman is not only a superb pianist, but a flawless accompanist." Julius Baker
Enjoy this video of Lisa Bergman collaborating with Flutist Amy Porter!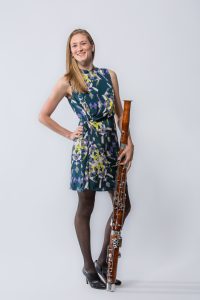 Dana Jackson, a native of Seattle, Washington, is a member of the Pacific Northwest Ballet Orchestra in Seattle, and the Santa Barbara Symphony. She is a freelancer up and down the West Coast and performs regularly with the Seattle Symphony. Ms. Jackson holds a BM from the University of Southern California's Thornton School of Music, and attended Northwestern's Bienen School of Music and the Colburn School in Los Angeles for graduate studies. Ms. Jackson competed in the Gillet-Fox bassoon competition at the International Double Reed Society convention in 2014, and won the Ladies' Musical Club of Seattle Walton competition in 2016. The resulting winners tour took her around Puget Sound performing solo recitals and teaching music workshops in many area schools. She is also an artistic director for the Archipelago Collective, a San Juan Island chamber music festival.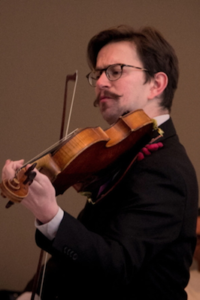 Aaron Conitz, violist, is a dynamic performer and thoughtful musician. He has appeared as a featured soloist with the Aspen Contemporary Ensemble and the National Repertory Orchestra, and as a collaborative artist in the Archipelago Collective (San Jaun Island, WA), Aspen Art Museum Summer Series, Arts Renaissance Tremont, and Aspen Music Festival. Conitz has performed alongside acclaimed musicians such as Darrett Adkins, Elaine Douvas, Victoria Chiang, and Paul Kantor. Aaron is the recipient of several awards and fellowships including the Frances Walton Competition (Ladies Musical Club of Seattle), Susan and Ford Schumann Fellowship (Aspen Contemporary Ensemble), and the prestigious New Horizons Fellowship. As an orchestral musician, Conitz has served as principal violist with the National Repertory Orchestra, appeared with the Hawai'i Symphony, Seattle Opera, Spoleto Festival Orchestra (USA), Mercury: The Orchestra Redefined, the Canton Symphony, and in over twenty concerts with the Seattle Symphony.
Aaron began his musical instruction at the age of four and has studied with James Dunham, Robert Vernon, Lynne Ramsey, Jeffrey Irvine, Jean Sulem, and Edward Seferian. In addition, Conitz has participated in master classes with Antoine Tamestit, Masao Kawasaki, and Steven Tenenbom. He received both Bachelor and Master of Music degrees from the Cleveland Institute of Music and is currently a Candidate for the degree Doctor of Musical Arts at Rice University.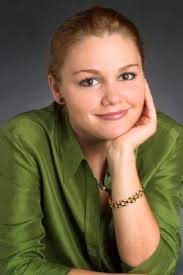 Pianist Angela Drăghicescu has quickly established a reputation as a much sought-after collaborative artist and chamber musician. She performs regularly in major centres throughout the world with many of this generation's most renowned musicians. Recent engagements have included performances at Carnegie Hall, Kennedy Center, Benaroya Hall, Rudolfinium Prague, George Enescu Philharmonic, Behague Palace, Hindemith Institute, Mahidol Auditorium, as well as many other venues in Europe, the US, and Asia. She has performed with many of today's leading artists including Concertmaster of the New York Philharmonic Frank Huang, Sandy Yamamoto, Virgil Boutellis, Remus Azoitei, Charles Sewart, Peter Bond, Achilles Liarmankopoulos, Jeff Nelsen, David Requiro, and Josephine Knight, to name but a few. Her festival appearances include Aspen, Seattle Young Artist Music Festival, Interlochen Academy for the Arts, SiPiano, Round Top Music Festival, and is a frequent guest on Classical King FM 98.1 Seattle. Currently Collaborative Pianist at University of Puget Sound, Angela Drăghicescu is also one of the official pianists of the prestigious George Enescu International Competition, having been selected under the artistic guidance of Zubin Mehta. Her doctoral thesis "Nicolae Bretan: A Guide to Romanian Art Song" is the first textbook for Romanian diction for singers and has become an invaluable source for non-native speakers wishing to perform Romanian Art Song. Her mentors include the great pianist Michael Gurt, Josette Hirsu, and Anne Epperson.