Public Concerts
Free Public Concert Series
LMC's most visible face is its Public Concert Series that offers over 50 free classical music concerts from October through May by LMC member-musicians and guests. The classical music series is presented at a variety of venues throughout the Seattle metro area, including Seattle Art Museum, Frye Art Museum, Seattle Public Library, Central and West Seattle Branches, University House Wallingford, Mirabella, Bellevue's Crossroads Community Center Theater and the Music Center of the Northwest in North Seattle.
These intimate, one-hour, music programs are free and open to the public. No advance tickets are required. On the day of the performance at the Frye Museum, attendees are asked to obtain a free ticket at the front desk to monitor auditorium seating.
Mar
14
Wed
Music for piano by Ravel and Chopin, French song recital

@ Seattle Public Library, Central Branch
Mar 14 @ 12:00 pm
Sonetto No. 123 del Petrarca by Franz Liszt (1811 – 1886)
Prelude in D Major, Op. 23, No. 4 by Sergei Rachmaninoff (1873 – 1943)
Prelude in G Major, Op. 32, No. 5
Valses nobles et sentimentales  by Maurice Ravel (1875-1937)
Modéré – très franc
Assez lent – avec une expression intense
Modéré
Assez animé
Presque lent – dans un sentiment intime
Vif
Moins vif
Épilogue: lent
Joyce Gibb, piano
A Chloris by Reynaldo Hahn (1875-1947)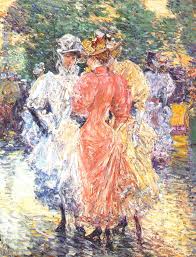 Sylvie by Gabriel Fauré (1845-1924)
Psyché by Emile Paladilhe (1844-1926)
Nell by Gabriel Fauré
Lydia by Gabriel Fauré
Phidylé by Henri Duparc (1848-1023)
Susan Strick, soprano and Nola Allen, piano
Apr
11
Wed
Celebrating National Poetry Month: Original works by Member Composers

@ Seattle Public Library, Central Branch
Apr 11 @ 12:00 pm
Think of Santos , Poem by Claudia Castro Luna, Music by Hilary Field
Eight Poems from "Killing Marías," Poem by Claudia Castro Luna, Music by Hilary Field
María
María Agustina Mystical Rose
María Cristina Hanging Chrysallis
María de los Angeles Boundless Love
María Queen of Lullabies
María Estela Cause of Our Joy
María Luisa y Sus Tres Ninhos Fiercest of Mothers
María
Oda a la Esperanza (Ode to Hope), Poem by Pablo Neruda, Music by Hilary Field
Hilary Field, guitar
Jill Carlsen, reader
Fragments from an Alzheimer's Journey: Goodbye Again, Poetry by Esther Altshul Helfgott, Music by Janet Anderson
He's sadness
Today I wheel him to the window
More and more
His face is my grandfather's
Today as I walked into his room
He's better today
Tonight at dinner
He's bedridden
He's weak and tired
How long?
Goodbye. Again.
Tiina Ritalahti, soprano
Kathryn Zufall, violin
Janet Anderson, piano
Memories of You, Poems by Alina Rios, Settings by Nicole Truesdell
Go Ahead and Howl
Doors
Now Here
Falling
Life in Clover
Dawn Padula, mezzo-soprano
Joan Lundquist, piano
Jill Carlsen, recorder
May
9
Wed
German Art Song and Applachian Spring, arranged for solo piano

@ Seattle Public Library, Central Branch
May 9 @ 12:00 pm
German song TBA
Christine Menschner, soprano and Joan Lundquist, piano
Appalachian Spring arranged for solo piano by Aaron Copland (1900-1990)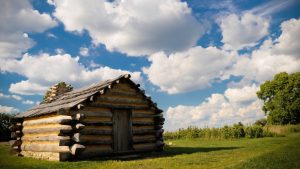 Very slowly. Introduction of the characters, one by one, in a suffused light.
Fast/Allegro. Sudden burst of unison strings in A major arpeggios starts the action. A sentiment both elated and religious gives the keynote to this scene.
Moderate/Moderato. Duo for the Bride and her Intended – scene of tenderness and passion.
Quite fast. The Revivalist and his flock. Folksy feeling – suggestions of square dances and country fiddlers.
Still faster/Subito Allegro. Solo dance of the Bride – presentiment of motherhood. Extremes of joy and fear and wonder.
Very slowly (as at first). Transition scene to music reminiscent of the introduction.
Calm and flowing/Doppio Movimento. Scenes of daily activity for the Bride and her Farmer husband. There are five variations on a Shaker theme. The theme, sung by a solo clarinet, was taken from a collection of Shaker melodies compiled by Edward D. Andrews, and published under the title "The Gift to Be Simple." The melody borrowed and used almost literally is called "Simple Gifts."
Moderate. Coda/Moderato – Coda. The Bride takes her place among her neighbors. At the end the couple are left "quiet and strong in their new house." Muted strings intone a hushed prayerlike chorale passage. The close is reminiscent of the opening music.
Karin McCullough, piano