About Ladies Musical Club of Seattle
Ladies Musical Club (LMC), Seattle's oldest musical organization, celebrated its 125th Quasquicentennial in 2016 and its 130th in 2021. Founded in 1891 by a group of 22 intrepid women musicians, its original mission was to foster an appreciation of classical music in the cultural life of a city that was just starting to find its identity.
Mission
Ladies Musical Club (LMC) is a 501c(3) organization in the State of Washington. LMC's mission is to foster classical music among its members and in Washington communities through education, performance and awards. This is accomplished by offering music and education programs to people of all ages and diverse backgrounds throughout the region.
Our programs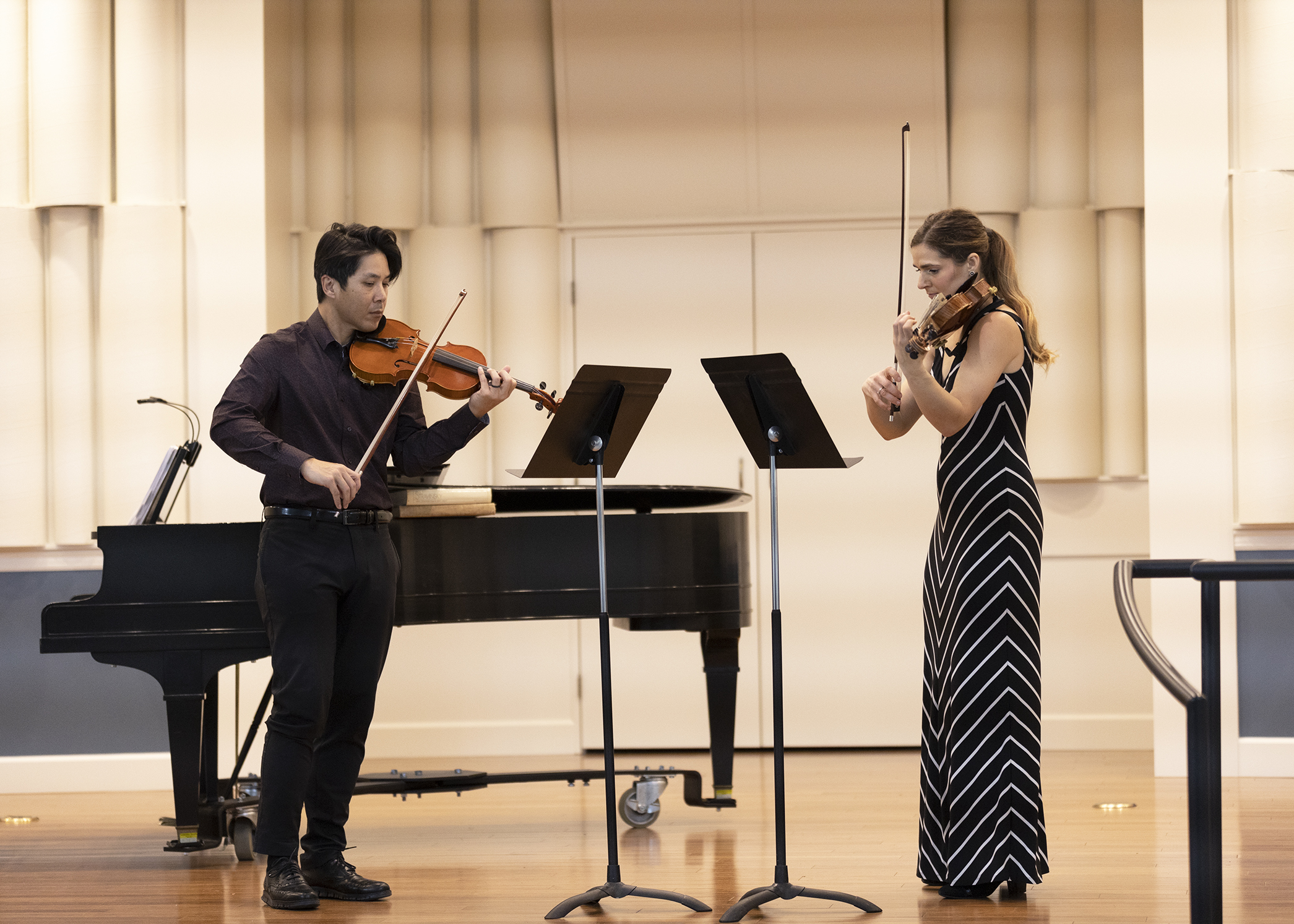 LMC's most visible face is its Public Concert Series that offers over 50 free classical music concerts from October through May by LMC member-musicians and guests throughout Seattle and the Eastside.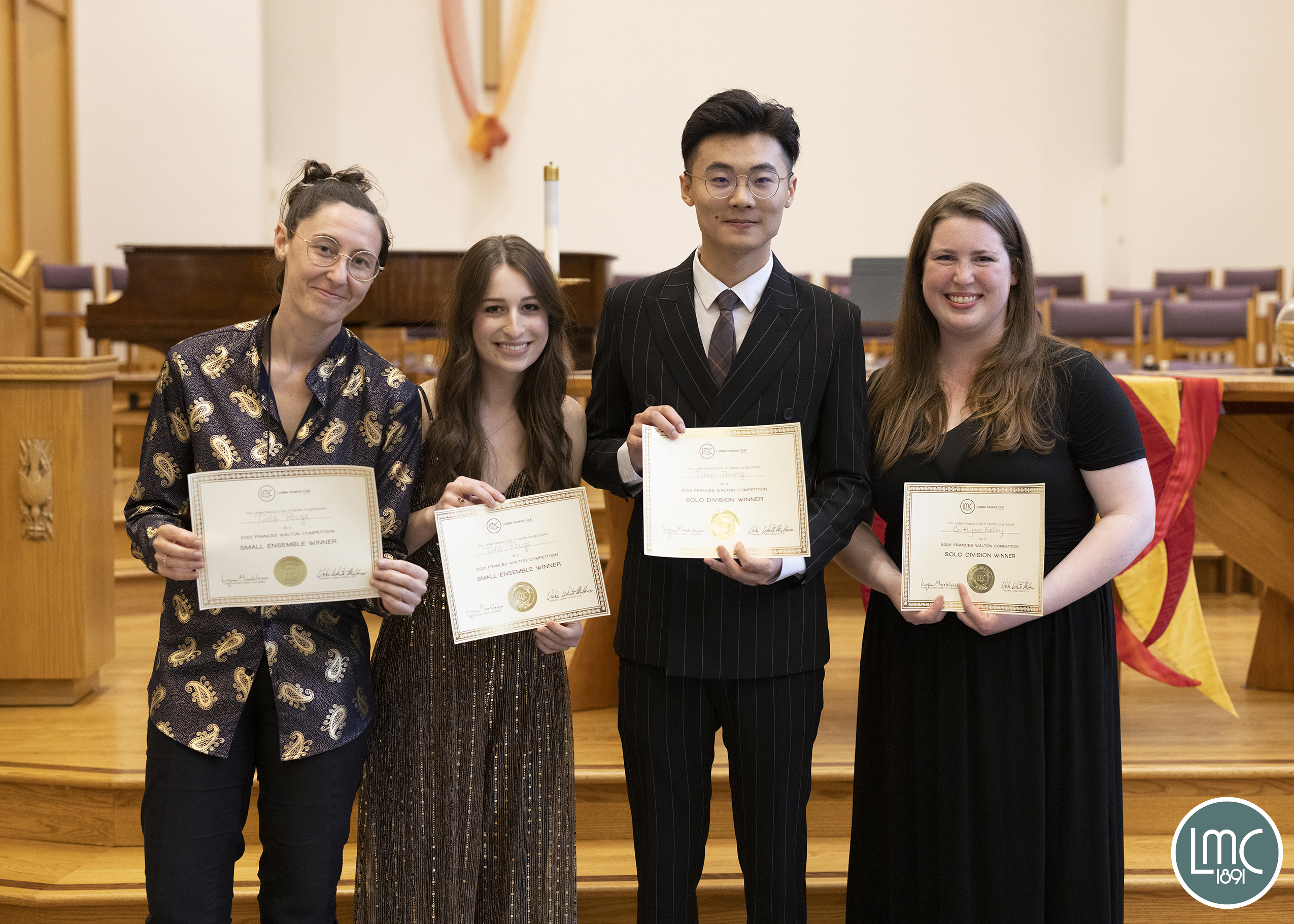 Named after its founding director, the Frances Walton Competition supports emerging professional musicians by holding solo and ensemble competitions for classical musicians, ages 20-35, who live or study in the United States, the District of Columbia, or a U.S. Territory. During the month of September, the winners present free public recitals and visit schools that have limited access to classical music throughout Washington State.
LMC'S Music in Schools (MIS) program has provided performances and musical experiences for underserved elementary schools in the Seattle Public Schools district for over 30 years.
More Information About LMC
Additional information about the LMC, including governing documents and conflict of interest policies, are available upon request (info@lmcseattle.org).