About the Frances Walton Competition and Tour
---
For more than thirty years, the LMC's Frances Walton Competition has provided a unique opportunity for Classical musicians ages 20 to 35 to audition for an award package including generous cash prizes; a live performance on Classical KING-FM 98.1, one of the premier Classical music stations in the U.S.; and an outreach and recital tour of locations throughout Washington State.
Applications open in November and close in March, attracting talented musicians from across the United States, who compete in 7 solo categories – Brass, Marimba, Piano, Recorder, String, Voice, Woodwind – or a small ensemble category of 2-4 musicians. 
Finalists are selected in blind adjudication rounds to compete in Seattle's Frances Walton Competition weekend. These early round adjudicator panels are specialists drawn from LMC's membership and occasional outside professionals. The competition is held the first weekend in June in a whirlwind of musical events that are all free and open to the public.  Solo and small ensemble finalists compete in Seattle all day on Saturday, and winners are announced in a short ceremony that evening. Sunday, the winners perform a free public Winners' Concert followed by a reception, then regroup in Seattle in September to embark on outreach tours across Washington State.
For information about the current 2023 Frances Walton Competition and Tour, click here.
The Frances Walton Competition is generously supported by:
---
ABOUT FRANCES WALTON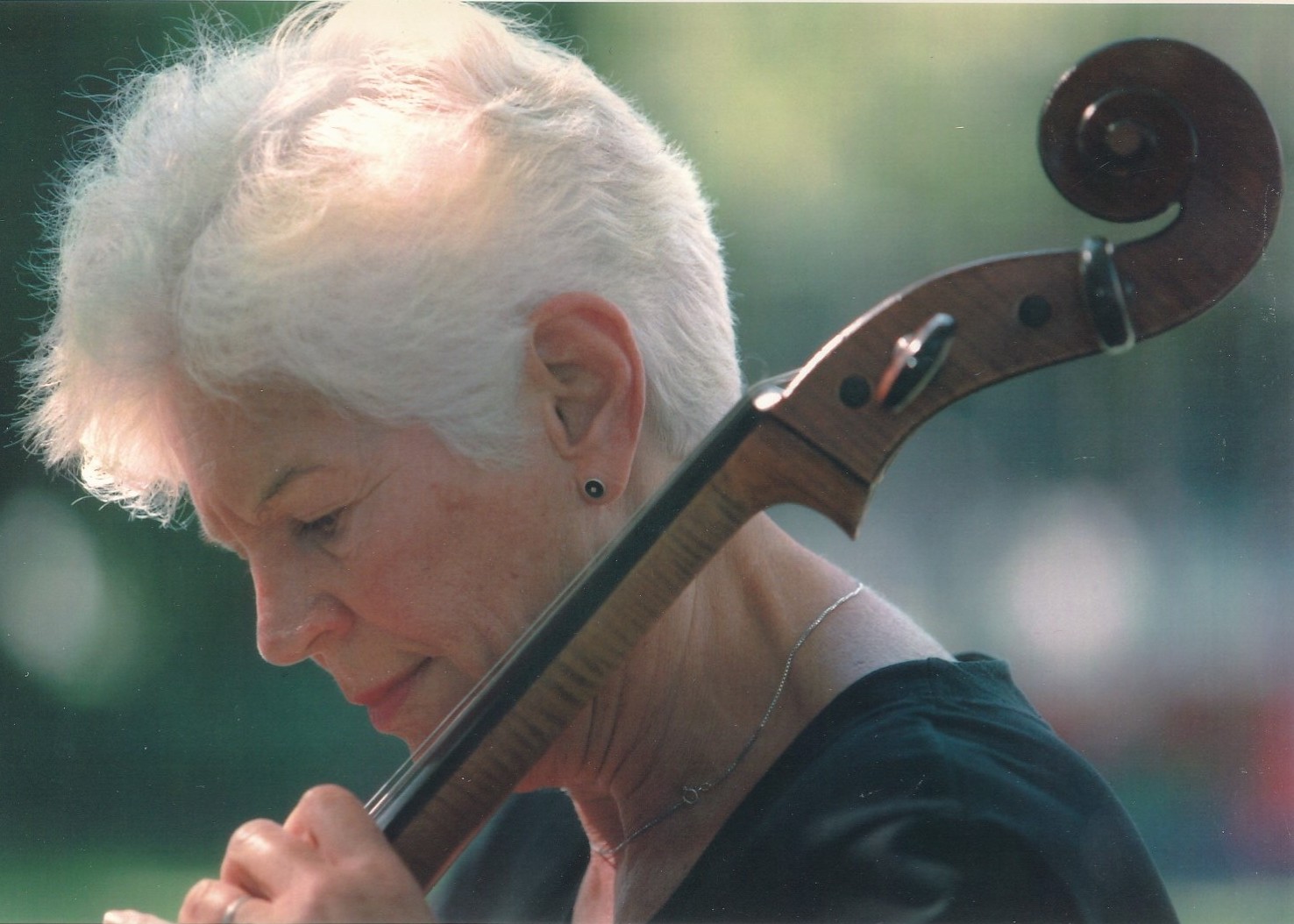 Frances Walton — cellist, educator, conductor, and composer — was born in California in 1928. Her family moved to Washington State when Frances was six years old, and she has lived in the Puget Sound Region ever since. After studying piano, clarinet, viola, and double bass, Frances settled on cello as her instrument of choice and passion. However, conducting opportunities presented themselves as well, especially with a scholarship to Tanglewood, where she received advice and tips from a young Leonard Bernstein.
After she received her Master's Degree from the University of Washington's School of Music, Frances swiftly became known in the area as an educator, conductor, and founder of musical organizations including Mercer Island Little Symphony (later Olympic Youth Symphony); Olympic Music Camp; Issaquah School District's string program; Philharmonia Northwest (which she conducted for 15 years); Bellevue Youth Symphony Orchestra (BYSO); and the Ladies Musical Club of Seattle's Debut-Tour.
In 1985, Frances brought to LMC (which she joined in 1959 as an active performing cellist) an experience she had while in Norway. She witnessed the impact of a program that sent young Classical musicians into low-population areas for tours, providing rural Norwegians with the opportunity to hear great Classical music. Frances thought it a great fit for Washington State, and started the LMC Scholarship Competition-Award program, which became the Debut-Tour in 1990, later known as the Award-Tour competition.
Frances stepped down as Chair of the competition in 1997, handing the position to Gail Perstein, who extensively grew the program over the next 23 years. In 2014, the Board of Directors of the LMC enthusiastically renamed the Awards-Tour competition the Frances Walton Competition. Lynn Muehleisen accepted the Chair of the FWC in 2020.
Today, at the age of ninety-five, Frances is still an active cellist, meeting weekly with string quartet colleagues to keep her skill set developing. The LMC and the FWC are deeply grateful for the genesis and foundation that Frances Walton provided for the FWC and the countless lives it and she have touched.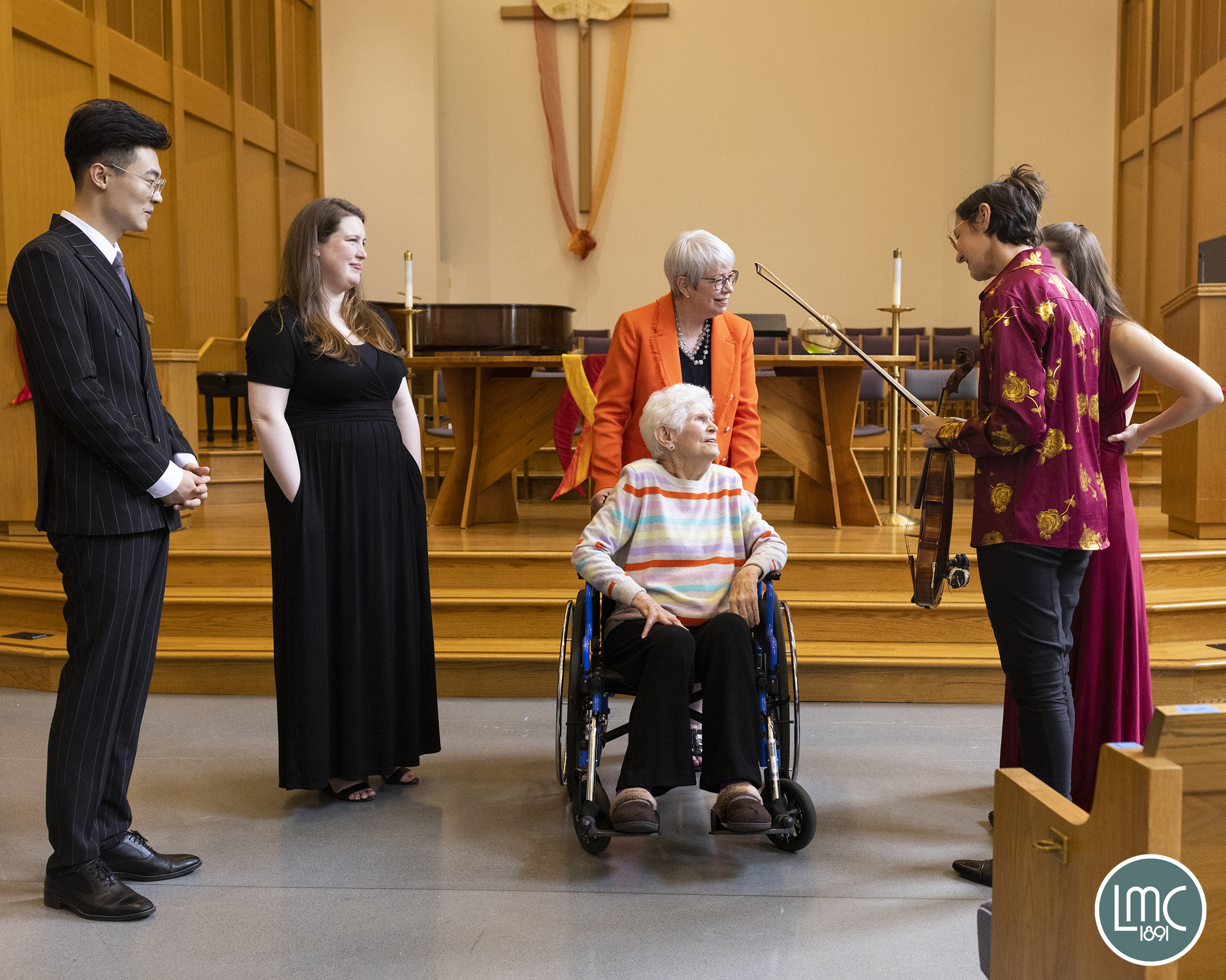 ---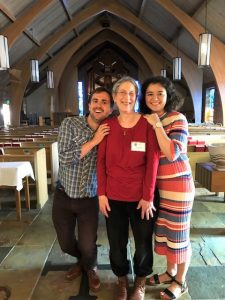 We have great appreciation to our former Chair, Gail Perstein, for her twenty-three years of service to the FWC. Gail worked tirelessly to develop and grow the FWC, increasing cash prizes, adding a tour, and developing a small-ensemble division. The Ladies Musical Club of Seattle is grateful for her vision and accomplishments in serving young musicians and our community!
---
The Zēlos Saxophone Quartet, winners of the ensemble division in 2018, on their 2018 Puget Sound tour:
Lesley Baird, mezzo-soprano, solo winner, 2016, in the Classical KING-FM 98.1 studios:
Competition Winners
Competition winners organized by instrument