Public Concerts
Free Public Concert Series
LMC's most visible face is its Public Concert Series that offers over 50 free classical music concerts from October through May by LMC member-musicians and guests. The classical music series is presented at a variety of venues throughout the Seattle metro area, including Seattle Art Museum, Frye Art Museum, Seattle Public Library, Central and West Seattle Branches, University House Wallingford, Mirabella, Bellevue's Crossroads Community Center Theater and the Music Center of the Northwest in North Seattle.
These intimate, one-hour, music programs are free and open to the public. No advance tickets are required. On the day of the performance at the Frye Museum, attendees are asked to obtain a free ticket at the front desk to monitor auditorium seating.
Jan
20
Sat
The Music of Maurice Ravel

@ Music Center of the Northwest
Jan 20 @ 7:00 pm
The Music of Maurice Ravel (1875-1937)
Introduction and Allegro for Harp, String Quartet, Flute and Clarinet (1905)
Kathy Zufall and Anne Rackl, violins     Janice Gockel, viola     Fran Walton, cello
Sophie Baird-Daniel, harp (guest artist)
Carol Wollenberg, flute and Julie Buetow, clarinet
Le tombeau de Couperin, arranged for oboe and for piano, selections (1914–17)
Gail Perstein, oboe     Katie O'Rourke, piano
Prélude in a minor for piano (1913)
"Oiseaux tristes" (Sad birds) from Miroirs (1904-05)
Joyce Gibb, piano
Histoires Naturelles (Natural histories) (1906)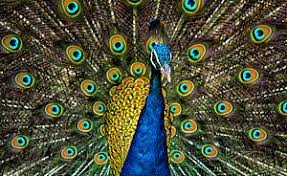 Le paon (The peacock)
Le grillon (The cricket)
Le cygne (The swan)
Le martin-pêcheur (The kingfisher)
La pintade (The guinea‑fowl)
Dawn Padula, mezzo-soprano and Joan Lundquist, piano
Sonatine for piano (1903-1905)
Modéré
Mouvement de menuet
Anime
Katie O'Rourke, piano
Cinq mélodies populaires grecques,(five popular greek songs) for voice and piano (1904–06)
Chanson de la mariée: Réveille-toi, perdrix mignonne
Là-bas, vers l'église
Quel galant m'est comparable
Chanson des cueilleuses de lentisques: O joie de mon âme
Tout gai!
Tiina Ritalahti, soprano    Katie O'Rourke, piano
Feb
3
Sat
Ravel Introduction and Allegro and Strauss 4 last songs

@ Frye Art Museum
Feb 3 @ 2:00 pm
Introduction and Allegro for Harp, String Quartet, Flute and Clarinet  by Maurice Ravel (1875-1937)
Kathy Zufall and Anne Rackl, violins     Janice Gockel, viola     Fran Walton, cello
Sophie Baird-Daniel, harp (guest artist)
Carol Wollenberg, flute and Julie Buetow, clarinet
4 Letzte Lieder (4 last songs), TrV 296 by Richard Strauss (1864-1949)
Frühling (Spring)
September
Beim Schlafengehen (While going to sleep)
Im Abendrot (In twilight)
Amber Rose Johnson, soprano and Asta Vaicekonis, piano