Public Concerts
Free Public Concert Series
LMC's most visible face is its Public Concert Series that offers over 50 free classical music concerts from October through May by LMC member-musicians and guests. The classical music series is presented at a variety of venues throughout the Seattle metro area, including Seattle Art Museum, Frye Art Museum, Seattle Public Library, Central and West Seattle Branches, University House Wallingford, Mirabella, Bellevue's Crossroads Community Center Theater and the Music Center of the Northwest in North Seattle.
These intimate, one-hour, music programs are free and open to the public. No advance tickets are required. On the day of the performance at the Frye Museum, attendees are asked to obtain a free ticket at the front desk to monitor auditorium seating.
Oct
28
Sat
The Life and Works of Claude Debussy

@ Music Center of the Northwest
Oct 28 @ 7:00 pm
Introduction and Biographical notes by Midge Bowman, Music and Art Historian
Early Period
Nuits d'etoiles (1880)
Ariettes Oubliees, No. 4 Chevaux des boix (1885-1887)
Two Arabesques, No. 1 (1888-91)
Suite Bergamasque, Clair de lune (1890)
Prose Lyriques, No. 3, de fleurs (1893)
Middle Period
Fetes galantes, No. 2 Le Faune and No. 3 Colloque sentimental (1904)
Children's Corner, No. 6 Golliwogg's Cakewalk (1906)
La fille aux cheveux de lin (The Girl with the Flaxen Hair)
La Cathédrale Engloutie (The Engulfed Cathedral) (1910)
Late Period
Mallarmé songs, No 2 Place futile (1913)
Sonata for Cello and piano, selections (1915)
Douze Etudes, selections (1915)
Violin sonata, selections (1916-17)
Intermission
La damoiselle élue (1887, re-orchestrated in 1902)
A cantata for two soloists, female choir, and orchestra, based on a text by Dante Gabriel Rossetti. It premiered in Paris in 1893.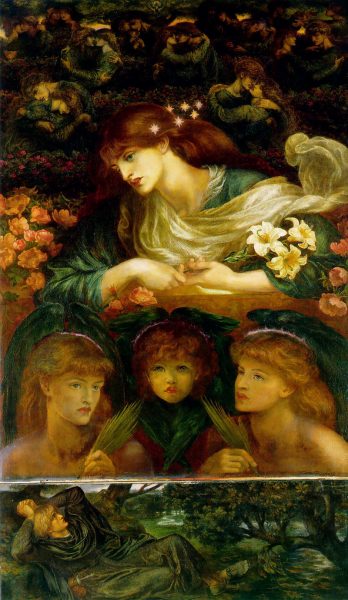 Ya-Li Lee, Clarice Warrick and Jill Carlsen, sopranos
Janene Nelson and Kathryn Vinson, mezzo sopranos
Eun Hee Cho, conductor
Candice Chin, Ann Rackl and Kathy Zufall, violins
Janice Gockel and Carolyn Wyman, violas
Terry Cook, cello
Madeline Beery, flute
Lucy Wenger and Karin McCullough, piano
Feb
3
Sat
Music for strings and harp by Ravel and songs by Richard Strauss

@ Frye Art Museum
Feb 3 @ 2:00 pm
4 Letzte Lieder, TrV 296 by Richard Strauss (1864-1949)
Frühling
September
Beim Schlafengehen
Im Abendrot
Amber Rose Johnson, soprano and Asta Vaicekonis, piano
Introduction and Allegro for Harp, Flute, Clarinet and String Quartet  by Maurice Ravel (1875-1937)
Kathy Zufall and Anne Rackl, violins     Janice Gockel, viola     Fran Walton, cello
Sophie Baird-Daniel, harp (guest artist)
Carol Wollenberg, flute and Julie Buetow, clarinet