Public Concerts
Free Public Concert Series
LMC's most visible face is its Public Concert Series that offers over 50 free classical music concerts from October through May by LMC member-musicians and guests. The classical music series is presented at a variety of venues throughout the Seattle metro area, including Seattle Art Museum, Frye Art Museum, Seattle Public Library, Central and West Seattle Branches, University House Wallingford, Mirabella, Bellevue's Crossroads Community Center Theater and the Music Center of the Northwest in North Seattle.
These intimate, one-hour, music programs are free and open to the public. No advance tickets are required. On the day of the performance at the Frye Museum, attendees are asked to obtain a free ticket at the front desk to monitor auditorium seating.
Feb
24
Sat
Songs by Chausson & Wolf, Woodwind Ensembles

@ Music Center of the Northwest
Feb 24 @ 7:00 pm
Divertissement for Woodwind Trio by Roger Boutry (1932-)
Suite Breve en Trio by Eugéne Bozza (1905-1991)
Julie Shankland, clarinet
Gail Perstein, oboe
Eric Shankland, bassoon
Songs by Ernest Chausson (1855 – 1899)
Le Charme (Charm)
Sérénade (Serenade)
Les Papillons (Butterflies)
Le Colibri (Hummingbird)
Songs by Hugo Wolf (1860 – 1904)
Um Mitternacht (At midnight)
Nachtzauber (Night magic)
Ein Stündlein wohl vor Tag (A little lesson before day)
In der Frühe (Early in the morning)
Morgenstimmung (Morning mood)
Tiina Ritalahti, soprano  and Elisabeth Moore (guest artist), piano
Intermission
Variations on "Là ci darem la mano" from Don Giovanni by Mozart   L. von Beethoven (1770-1827)
3 Jazz Etudes   Graham Powning (1949-)
Rumba
Blues
Rag
Variations on "Waltzing Matilda" by  Graham Powning (1949-)
Kandel's Hora (Harry Kandel's Orchestra 1918), Traditional Klezmer
Frailach, Traditional Klezmer
Gail Perstein, English horn
Bernard Shapiro (guest artist) and Sharon Jung, oboes
Mar
17
Sat
Celebrating Johann Sebastian Bach

@ Music Center of the Northwest
Mar 17 @ 7:00 pm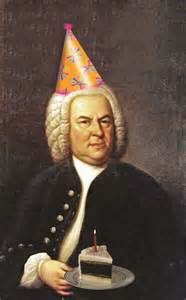 A celebration of the birth month of J.S. Bach with music for keyboard, voice, flute, violin, oboe, recorders.
"Erfüllet, ihr himmlischen göttlichen Flammen" from Wie schön leuchtet der Morgenstern (How beautifully shines the Morning Star), BWV 1
Lin Chen, soprano
Gail Perstein, English horn
Lucy Wenger, piano
"Mein gläubiges Herze" from Also hat Gott die Welt geliebt, BWV 68
Lin Chen, soprano      Candice Chin, violin
Gail Perstein, oboe     Lucy Wenger, piano
"Nichts kann mich erretten" from Wer mich liebet, der wird mein Wort halten, BWV 74
Gwen Trussler, mezzo-soprano     Lucy Wenger, piano
The Goldberg Variations
Original aria
First Variation
Last Variation (Quodlibet)
Aria (Recapitulation)
Karin McCullough, piano
"Wir eilen mit schwachen" from Jesu, der du meine Seele, BWV 78
Leslie Stark and Regina Thomas, sopranos
Lucy Wenger, piano
"Die Armut, so Gott auf sich nimmt" from Gelobet seist du, Jesu Christ, BWV 91
Lin Chen, soprano and Gwen Trussler, mezzo-soprano
Lucy Wenger, piano
Bist du bei mir
Leslie Stark, soprano
Candice Chin and Lin Chen, violins
Karin McCullough, piano
Kris Palmer, flute
INTERMISSION
"Qui sedes ad dexteram Patris", No. 9 from Mass in b minor, BWV 232
Gwen Trussler, mezzo-soprano
Gail Perstein, oboe
Candice Chin and Lin Chen, violins
Lucy Wenger, piano
 "Aus Liebe will mein Heiland sterben" (Part II, No.58) from St. Matthew Passion, BWV 244
Katie Hochman, soprano    Kris Palmer, flute     Karin McCullough, piano
Well-Temper-Clavier selection TBA
Lucy Wenger, piano
"Sich üben im Lieben" from Weichet nur, betrübte Schatten, BWV 202
"The Wedding Cantata"
Leslie Stark, soprano     Gail Perstein, oboe     Karin McCullough, piano
"Schafe können sicher weiden" from Was mir behagt, is nur die muntre Jagd, BWV 208
"The Hunting Cantata"
Katie Hochman, soprano
Jill Carlsen and Sabine Endrigkeit, recorders
Karin McCullough, piano
"Ei, wie schmeckt der Coffee suesse" from Schweigt stille, plaudert nicht, BWV 211
"The Coffee Cantata"
Lin Chen, soprano     Kris Palmer, flute     Karin McCullough, piano
Trio sonata in G Major, BWV 1038
Kris Palmer, flute    Candice Chin, violin    Karin McCullough, piano
Apr
8
Sun
Songs by Janet Anderson, 20th Century American Opera

@ West Seattle Library
Apr 8 @ 3:00 pm
For Snow by Janet Anderson (b. 1967)
Snow-Flakes (Henry Wadsworth Longfellow)
Silver Filigree (Elinor Wylie)
For Snow (Eleanor Farjeon)
London Songs by Janet Anderson (b. 1967)
A March day in London (words by Amy Levy)
Straw in the street (Amy Levy)
London poets (Amy Levy)
Fog (words by John Davidson)
London's summer morning (words by Mary Robinson)
Katie Hochman, soprano, and Janet Anderson, piano
"The Trees on the Mountain" from Susannah by Carlisle Floyd
"Must the winter come so soon?" from Vanessa by Samuel Barber
"Who is there to love me?" from A hand of Bridge by Samuel Barber
"Isn't the weather awful" from The Old Maid and the Thief by Gian Carlo Menotti
"Kiss me not goodbye" from The Mighty Casey by William Schumann
"What will it be for me?" from Regina by Marc Blitzstein
"No more pale moon" from Tartuffe by Kirke Mechem
Amber Rose Johnson, Clarice Warrick, Emily Riesser and Molly Tomlinson, sopranos
Katie Stevenson, mezzo-soprano
Joan Lundquist, piano
Regina Thomas, direction and narration