Public Concerts
Free Public Concert Series
LMC's most visible face is its Public Concert Series that offers over 50 free classical music concerts from October through May by LMC member-musicians and guests. The classical music series is presented at a variety of venues throughout the Seattle metro area, including Seattle Art Museum, Frye Art Museum, Seattle Public Library, Central and West Seattle Branches, University House Wallingford, Mirabella, Bellevue's Crossroads Community Center Theater and the Music Center of the Northwest in North Seattle.
These intimate, one-hour, music programs are free and open to the public. No advance tickets are required. On the day of the performance at the Frye Museum, attendees are asked to obtain a free ticket at the front desk to monitor auditorium seating.
Nov
8
Thu
Desert Fables for Oboe, Cabaret Songs by Weill, Britten, Bolcom & Schoenberg

@ Crossroads Community Center
Nov 8 @ 1:00 pm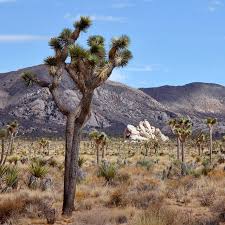 Three Desert Fables for Solo Oboe by Jenni Brandon (1977-)
The Joshua Tree and the Moth – A desert fable of love and survival
The Rock and the Chuckwalla – Basking in the sun . . .
The Ocotillo and the Bee – A Desert Waltz
Gail Perstein, oboe
Love in the Dictionary  by Celius Dougherty (1902-1986)
"Tell me the truth about Love" from Cabaret Songs by Benjamin Britten (1913-1976)
Aria from The Mirror of Arcadia (Brettl-Lieder)  from  by Arnold Schoenberg (1874-1951)

"I'm a Stranger Here Myself"from One Touch of Venus by Kurt Weill (1900-2012)
"Amor" from Cabaret Songs by William Bolcom (b. 1938 )
Amber Rose Johnson, soprano and Joan Lundquist, piano
Fantasy No. 3, originally in B minor, for Solo Alto Recorder by Georg Philipp Telemann (1681-1767)
Snake for Solo English Horn by Michael Berkeley (b. 1948-)
Partly inspired by the poem The Snake by D.H. Lawrence
Gail Perstein, English horn and recorder
Amber Rose Johnson, recently returned to her native Northwest after completing her Master's in Vocal Performance at the San Francisco Conservatory of Music. Upon moving back to the Pacific Northwest she joined the Ladies Musical Club of Seattle and is now an active recitalist with that organization. She has performed recitals of all Russian art songs, as well as major works such as Mahler's Rückert Lieder. She is an active performer in the local opera scene, having worked with Kitsap Opera, Northwest Opera in Schools Etc., Opera Mariposa (BC), Puget Sound Opera, Puget Sound Concert Opera and Lyric Opera Northwest.
Joan Lundquist has served as a collaborative pianist for Seattle area musicians and organizations for 30 years. Since moving to the area from Humboldt State University in northern California, where she was staff accompanist, Joan has worked with the Northwest Boy Choir, Seattle Choral Company, has taught at Seattle University and Northwest University, and has worked with several area private music teachers. Currently, Ms. Lundquist is the organist/pianist at Immanuel Lutheran Church in downtown Seattle and rehearsal accompanist for the Seattle Choral Company.
Gail Perstein has a Bachelor of Science from Springfield College, a Bachelor of Music from P.L.U., a Master of Music from U.W. (both in oboe performance) and a Master of Arts in Historical Musicology, also from U.W.  She splits her time between teaching oboe privately, performing on oboe/English horn, and performing early music. She played in both early and classical music groups at P.L.U. and U.W., and continues performing in various settings, ranging from Tacoma Opera to local church services. Ms. Perstein performed for many years with her own medieval group, Chansonnier, and using period instruments.  She is a member of the Board of Trustees of the Seattle Ladies Musical Club as chair of the Frances Walton Competition Committee.