Public Concerts and Events
Free Public Concert Series
LMC's most visible face is its Public Concert Series that offers over 50 free classical music concerts from October through May by LMC member-musicians and guests. The classical music series is presented at a variety of venues throughout the Seattle metro area, including Seattle Art Museum, Frye Art Museum, Seattle Public Library, Central and West Seattle Branches, University House Wallingford, Mirabella, Bellevue's Crossroads Community Center Theater and the Music Center of the Northwest in North Seattle.
These intimate, one-hour, music programs are free and open to the public. No advance tickets are required. On the day of the performance at the Frye Museum, attendees are asked to obtain a free ticket at the front desk to monitor auditorium seating.
Mar
28
Sat
Ladies Musical Club 128th Annual Luncheon

@ Women's University Club
Mar 28 @ 11:00 am – 1:30 pm
Every March the Ladies Musical Club of Seattle celebrates the impactful programs we provide our community with a gala luncheon. Please join us for a delicious lunch at the elegant Women's University Club on March 28th from 11am to 1:30pm. The Club is located at 1105 6th Avenue, Seattle, Washington 98101. Click for a map, parking, and additional information about WUC.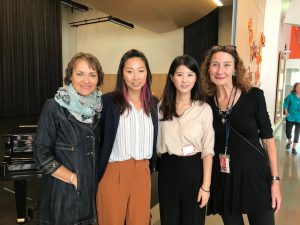 In the photo to the right, featured speaker Josephine Cripps poses with our 2019 Frances Walton Competition winners (Puget Sound Tour) at Licton Springs K-8 School, where Jo is the arts specialist. The visit was in collaboration with LMC's Music in Schools (MIS) program and included a full-school assembly and a visit to Carolyn Kyle's 5th grade class on 9/11/2019. One of our luncheon entertainers, pianist Asta Vaičekonis, is also in the photo.
Schedule of Events:
11:00 am – Check-in and reception
11:30 am – Concert begins, with an introduction by Lynn Muehleisen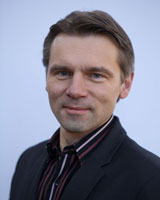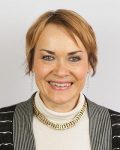 Featured performers, internationally renown pianists Dr. Dainius Vaičekonis and Asta Vaičekonis. Both are on the music faculty at Seattle Pacific University.
12:30 pm – Lunch begins.
1:00 pm – A few words from LMC President Kate Smith and teacher Jo Cripps, Licton Springs Elementary
1:30 pm – Luncheon ends
This event is open to the public. Ticket prices TBA.
Apr
17
Fri
LMC Composer Spotlight

@ Music Center of the Northwest
Apr 17 @ 7:30 pm
Night Songs  by Janet Anderson (b. 1967)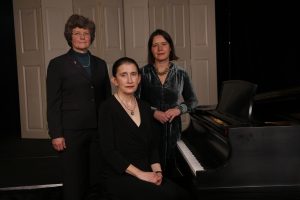 1. The World's Wanderers (words by Percy Bysshe Shelley)
2. Night (Shelley)
3. In Dispraise of the Moon (Mary Coleridge)
4. The Night-Piece (Robert Herrick)
5. Nocturne (Crosbie Garstin)
Katie Hochman, soprano
Janene Nelson, mezzo-soprano
Janet Anderson, piano
Lake Abert or Frank's Depression by Nicole Truesdell (b. 1973)
Kathryn Zufall, violin
Ann Rackl, violin
Janice Gockel, viola
Frances Walton, cello
Martin by Frances Walton (b. 1928)
Kathryn Zufall, violin
Ann Rackl, violin
Janice Gockel, viola
Frances Walton, cello
Dell Wade (guest artist), bass
Why – of life and death by Sarah Conyers (b. 1939)
Katie Hollenbach, clarinet
Jessica Hild (guest artist), clarinet
Piano Pieces by Katie O'Rourke (b. 1986)
i. Andante
ii. Berceuse
iii. Allegro-Rubato
iv. Scherzo
v. Nocturne
vi. Etude
vii. Tango
Katie O'Rourke, piano
A Sultry Summer Night by Kathy Roberts (b. 1954)
Bøn by Kathy Roberts
Reach for Me by Kathy Roberts
Hannah Cho, piano
Crystal Zimmerman (guest artist), Mezzo-Soprano
May
1
Fri
Beethoven violin sonata, Anne Frank, A Living Voice for voices and string quartet

@ St. John's Episcopal Church
May 1 @ 7:30 pm
Beethoven sonata for violin and piano
Candice Chin and Emiko Hori, piano
Anne Frank: A Living Voice (Text from the Diary of Anne Frank) for Treble choir and String Quartet
It is the Silence
My Nerves
Hanneli
Sunshine and Cloudless
My Work
Peter
Ideals and Hopes
Beth Ann Bonnecroy and Malya Muth, sopranos
Gwen Trussler, mezzo-soprano
Adrianna Hulscher and Lin Chen, violins
Yi Zhou, viola
Erika Pierson, cello
Click HERE to go to the composers website for more information about this work.