Public Concerts and Events
Free Public Concert Series
LMC's most visible face is its Public Concert Series that offers over 50 free classical music concerts from October through May by LMC member-musicians and guests. The classical music series is presented at a variety of venues throughout the Seattle metro area, including Seattle Art Museum, Frye Art Museum, Seattle Public Library, Central and West Seattle Branches, University House Wallingford, Mirabella, Bellevue's Crossroads Community Center Theater, Congregational Church on Mercer Island, and the Music Center of the Northwest in North Seattle.
These intimate, one-half-hour to one-hour, music programs are free and open to the public. Many of these are now available online through our Facebook page and YouTube channel. No advance tickets are required. On the day of the performance at the Frye Museum, attendees are asked to obtain a free ticket at the front desk to monitor auditorium seating.
Supported by generous funding from: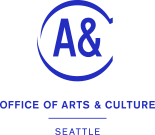 Event Calendar
Oct
10
Mon
[IN PERSON AND VIRTUAL] Piano Sonatas and Musical Theater Favorites

@ University House Wallingford
Oct 10 @ 7:00 pm – 8:00 pm
Piano Sonatas by Clementi and Schubert
Sonata in F-sharp Minor, Op. 25, No. 5 by Muzio Clementi (1752–1832)
1. Allegro con espressione
2. Lento e patetico
3. Presto
Drei Klavierstücke (3 Piano Pieces), D. 946 by Franz Schubert (1797–1828)
• No. 1 in E♭ minor
• No. 2 in E♭ major
Diana Gao, piano
The Dueling Divas Sing Musical Theater Favorites
"All the Things You Are" from Very Warm for May by Jerome Kern (1885–1945)
"They Can't Take That Away from Me" from Shall We Dance? by George Gershwin (1898–1937)
"Someone to Watch Over Me" from Oh, Kay! by George Gershwin
"My Romance" from Jumbo by Richard Rodgers (1902–1979) and Lorenz Hart (1895–1943)
"Bewitched" from Pal Joey by Richard Rodgers and Lorenz Hart
"No Other Love Have I" from Me and Juliet by Richard Rodgers and Oscar Hammerstein II (1895–1960)
"I Have Dreamed" from The King and I by Richard Rodgers and Oscar Hammerstein II
"The Tale of the Oyster" from Fifty Million Frenchmen by Cole Porter (1891–1964)
"Friendship" from Anything Goes by Cole Porter
"Whatever Lola Wants" from Damn Yankees by Richard Adler (1921–2012) and Jerry Ross (1926–1955)
"Won't You Play a Simple Melody" from Watch Your Step by Irving Berlin (1888-1989)
"God Bless America" by Irving Berlin
Regina Thomas and Katie Hochman, sopranos
John Burkhardt (guest artist), piano
This concert will be presented in person at 7:00 p.m. on October 10, at University House Wallingford.
It will also premiere on our YouTube channel at noon on Thursday, October 13.
Nov
19
Sat
[IN PERSON AND VIRTUAL] LMC Opera

@ Mirabella Seattle
Nov 19 @ 2:00 pm – 3:00 pm
"Letter Duet" from Le Nozze di Figaro by Wolfgang Amadeus Mozart (1756–1791)
Emily Riesser as Susanna
Regina Thomas as La Contessa Almaviva
"O fior del giorno" from Edgar by Giacomo Puccini (1858–1924)
Katie Hochman as Fidelia
""O mio babbino caro" from Gianni Schicchi by Giacomo Puccini
Lin Chen, soprano as Lauretta
"Vissi d'Arte" from Tosca by Giacomo Puccini
Regina Thomas as Floria Tosca
"Einer wird Kommen" from Der Zarewitsch by Franz Lehár (1870–1948)
Katie Hochman as Sonja
"Evening Prayer" from Hansel and Gretel by Engelbert Humperdinck (1854–1921)
Emily Riesser as Hansel
Lin Chen as Gretel
"Einsam in Trüben Tagen" from Lohengrin by Richard Wagner (1813–1833)
Regina Thomas as Elsa
"Ah, quell diner je viens a faire!" from La Perichole by Jacques Offenbach (1819–1880)
Janene Nelson as La Perichole
"Comme autrefois dans la nuit sombre" from Les pêcheurs de perles by Georges Bizet (1838–1875)
Emily Riesser as Leila
"Belle Nuit o Nuit d'amour" from Les Contes d'Hoffman by Jacques Offenbach
Katie Hochman as Giulietta
Janene Nelson as Nicklausse
Minju Kim, piano