Public Concerts and Events
Free Public Concert Series
LMC's most visible face is its Public Concert Series that offers over 50 free classical music concerts from October through May by LMC member-musicians and guests. The classical music series is presented at a variety of venues throughout the Seattle metro area, including Seattle Art Museum, Frye Art Museum, Seattle Public Library, Central and West Seattle Branches, University House Wallingford, Mirabella, Bellevue's Crossroads Community Center Theater, Congregational Church on Mercer Island, and the Music Center of the Northwest in North Seattle.
These intimate, one-half-hour to one-hour, music programs are free and open to the public. Many of these are now available online through our Facebook page and YouTube channel. No advance tickets are required. On the day of the performance at the Frye Museum, attendees are asked to obtain a free ticket at the front desk to monitor auditorium seating.
Supported by generous funding from: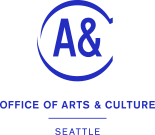 Event Calendar
Dec
17
Sat
[Limited In Person] Sopravente Presents Wind Quartets | Songs by Poulenc, Barber, and More

@ Mirabella Seattle
Dec 17 @ 2:00 pm – 3:00 pm
This concert is restricted to Mirabella residents and performers due to health protocols. It will be broadcast on LMC's YouTube Channel on Thursday, December 29th at noon.
Sopravente Presents Wind Quartets by Bozza, Goepfart, & Cervantes
Trois Pièces Pour Une Musique De Nuit by Eugène Bozza (1905–1991)
I. Andantino
II. Allegro Vivio
III. Moderato
Quartett, Op. 93 by Karl Goepfart (1859–1942)
I. Allegro Risoluto
II. Scherzo
Six Cuban Dances by Ignacio Cervantes (1847–1905), arr. Adam Lesnick
I. Moderato
II. Con Passione
III. Poco Vivo con Spirito
IV. Con Energia
V. Weep No More
VI. Moderato Melanconico
Madeline Beery, flute
Rosemary Bell, oboe
Jane Buckner (guest artist), clarinet
Peter Klein (guest artist), bassoon
Songs by Poulenc, Barber, and More
Air Champêtre, FP. 46, no. 2, from Airs chantés by Francis Poulenc (1899–1963)
Heidenröslein ("Wild Rose"), D.257 by Franz Schubert (1797–1828)
Spring, from Six Elizabethan Songs by Dominick Argento (1927–2019)
Sure on this shining night, Op. 13, No. 3, from Four Songs by Samuel Barber (1910–1981)
O del mio amato ben by Stefano Donaudy (1879–1925)
La lune blanche, Op. 61, No. 3 by Gabriel Fauré (1845–1924)
S'altro che lacrime, from La Clemenza di Tito by Wolfgang Amadeus Mozart (1756–1791)
Fair Robin I Love, from Tartuffe by Kirke Mechem (b. 1925)
Have Yourself a Merry Little Christmas by Hugh Martin (1914–2011), lyrics by Ralph Blane (1914–1995)
O Holy Night by Adolphe Adam (1803–1856)
Sydney Belden, soprano
Luke Raffanti, piano
Artist Bios
Program PDF
Dec
29
Thu
[Virtual] Sopravente Presents Wind Quartets | Songs by Poulenc, Barber, and More

@ Virtual
Dec 29 @ 12:00 pm – 1:00 pm
Watch on LMC's YouTube Channel. This concert was recorded live on Saturday, December 17th at Mirabella in Seattle.
Sopravente Presents Wind Quartets by Bozza, Goepfart, & Cervantes
Trois Pièces Pour Une Musique De Nuit by Eugène Bozza (1905–1991)
I. Andantino
II. Allegro Vivio
III. Moderato
Quartett, Op. 93 by Karl Goepfart (1859–1942)
I. Allegro Risoluto
II. Scherzo
Six Cuban Dances by Ignacio Cervantes (1847–1905), arr. Adam Lesnick
I. Moderato
II. Con Passione
III. Poco Vivo con Spirito
IV. Con Energia
V. Weep No More
VI. Moderato Melanconico
Madeline Beery, flute
Rosemary Bell, oboe
Jane Buckner (guest artist), clarinet
Peter Klein (guest artist), bassoon
Songs by Poulenc, Barber, and More
Air Champêtre, FP. 46, no. 2, from Airs chantés by Francis Poulenc (1899–1963)
Heidenröslein ("Wild Rose"), D.257 by Franz Schubert (1797–1828)
Spring, from Six Elizabethan Songs by Dominick Argento (1927–2019)
Sure on this shining night, Op. 13, No. 3, from Four Songs by Samuel Barber (1910–1981)
O del mio amato ben by Stefano Donaudy (1879–1925)
La lune blanche, Op. 61, No. 3 by Gabriel Fauré (1845–1924)
S'altro che lacrime, from La Clemenza di Tito by Wolfgang Amadeus Mozart (1756–1791)
Fair Robin I Love, from Tartuffe by Kirke Mechem (b. 1925)
Have Yourself a Merry Little Christmas by Hugh Martin (1914–2011), lyrics by Ralph Blane (1914–1995)
O Holy Night by Adolphe Adam (1803–1856)
Sydney Belden, soprano
Luke Raffanti, piano
Artist Bios
Program PDF