Public Concerts and Events
Free Public Concert Series
LMC's most visible face is its Public Concert Series that offers over 50 free classical music concerts from October through May by LMC member-musicians and guests. The classical music series is presented at a variety of venues throughout the Seattle metro area, including Seattle Art Museum, Frye Art Museum, Seattle Public Library, Central and West Seattle Branches, University House Wallingford, Mirabella, Bellevue's Crossroads Community Center Theater and the Music Center of the Northwest in North Seattle.
These intimate, one-hour, music programs are free and open to the public. No advance tickets are required. On the day of the performance at the Frye Museum, attendees are asked to obtain a free ticket at the front desk to monitor auditorium seating.
Apr
26
Sun
Scenes & Arias by Verdi & Rossini, Trios for Oboe, Bassoon & Clarinet – Canceled

@ Mirabella
Apr 26 @ 3:30 pm
La Danza (The Dance) by Gioachino Rossini (1792-1868)
Stornello (You say that you don't love me) by Giuseppe Verdi (1813-1901)
"Udiste"(Listen) from the opera Il Trovatore by Verdi
"Dunque io son" (Then it is I?) from The Barber of Seville by Rossini
Diane Althaus, soprano
Mike Dodaro, baritone
Asta Vaicekonis, piano
Trio for Oboe, Clarinet and Bassoon in B flat major Gordon Jacob (1896-1984)
I. Allegro
II. Adagio
III. Scherzo (Allegro molto)
IV. Allegro vivace
Century Dances Cecilia McDowall (1951-)
1. Allemande-German Dance
2. Minuet-Ghost Dance
3. Mazurka-Polish Dance
4.Tango-Argentine Dance
5. Last Dance
Gail Perstein, oboe
Eric Shankland, bassoon
Julie Shankland, clarinet
May
17
Sun
Fanny Mendelssohn Hensel: Captive Brilliance

@ Mirabella
May 17 @ 3:30 pm
The life and works of Fanny Mendelssohn Hensel (1805-1847)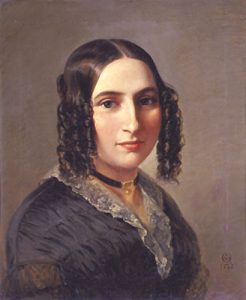 Despite showing great promise as a performer and composer at a young age, Fanny Mendelssohn was discouraged from actively pursuing her passion by her family. Somehow, she managed to compose nearly 500 works anyway and some of these were published with the help of her brother, Felix (in his name).
Our program will feature a variety of singers and instrumentalists performing both her work and those she influenced while an LMC historian provides some insight into the life of this brilliant yet underappreciated composer who died at the tragically young age of 41.
"It must be a sign of talent that I do not give up, though I can get nobody to take an interest in my efforts." Fanny Hensel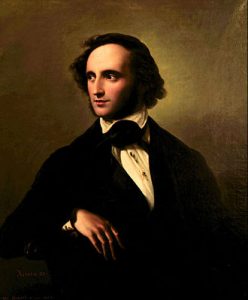 "From my knowledge of Fanny I should say that she has neither inclination nor vocation for authorship. She is too much all that a woman ought to be for this. She regulates her house, and neither thinks of the public nor of the musical world, nor even of music at all, until her first duties are fulfilled. Publishing would only disturb her in these, and I cannot say that I approve of it."  Felix Mendelssohn(1809-1847).
"Music will perhaps become his(Felix's) profession, but for you it can and must only be an ornament, never the root of your being and doing." Abraham Mendelssohn (1776-1835) to his 14-year-old daughter Fanny