Public Concerts
Free Public Concert Series
LMC's most visible face is its Public Concert Series that offers over 50 free classical music concerts from October through May by LMC member-musicians and guests. The classical music series is presented at a variety of venues throughout the Seattle metro area, including Seattle Art Museum, Frye Art Museum, Seattle Public Library, Central and West Seattle Branches, University House Wallingford, Mirabella, Bellevue's Crossroads Community Center Theater and the Music Center of the Northwest in North Seattle.
These intimate, one-hour, music programs are free and open to the public. No advance tickets are required. On the day of the performance at the Frye Museum, attendees are asked to obtain a free ticket at the front desk to monitor auditorium seating.
Feb
23
Sat
The Human Voice by Poulenc, Spanish songs for soprano, cello and piano

@ Music Center of the Northwest
Feb 23 @ 7:00 pm
The Human Voice (La Voix Humaine)
Opera in One Act, presented in English
Based on the play by Jean Cocteau (1889-1963)
Music by Francis Poulenc (1899-1963)
a forty-minute, one-act opera
Arranged for soprano and piano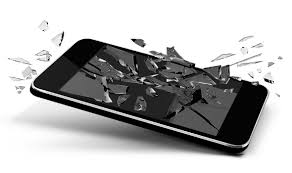 Synopsis: a woman's last conversation with the lover who has left her for another.
Emily Riesser, soprano
Joan Lundquist, piano
INTERMISSION
"De los alamos vengo, madre" (I have been by the poplars, mother) by Joaquín Rodrigo (1901-1999)
Two Songs from the Canciones Amatorias (Love songs) Enrique Granados (1867-1916)
1. Mañanica era (Mañanica was)
2. Llorad, corazon (Weep, heart)
"Danza Española #5" by Enrique Granados
"Adela" by Joaquin Rodrigo
"Solo las flores" (Only the flowers) from Combat del Somni by Frederico Mompou (1893-1987)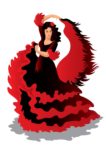 "D'España vengo" (From Spain I come) from El Niño Judio by Pablo Luna (1879-1942)
"El cant dels ocells" (The song of the birds) traditional, arr. by Xavier Montsalvatge (1912-2002)
"Cancion al arbol del olvido" (Song of the tree of oblivion) by Alberto Ginastera (1916-1983)
"Qué te importa que no vengo?" (What do you care that I do not come?) from Los Claveles by José Serrano
Diane Althaus, soprano
Joan Lundquist, piano
Erika Pierson, cello
Mar
17
Sun
Donaudy and Ravel for voice and piano, Beethoven and Schumann for cello and piano

@ Mirabella
Mar 17 @ 3:30 pm
Vocalise Etude en forme de habanera by Maurice Ravel (1875-1937)
from Arie de Stile Antico (Arias in the old style) by Stefano Donaudy (1879-1925)
Vaghissima sembianza (Very charming image)
No, non mi guardate (No, don't look at me)
O del mio amato ben perduto incanto! (O lost enchantment of my dearly beloved!)
Amorosi miei giorni (My amorous days)
Ah, mai non cessate (Ah, never cease)
Dormendo stai (You are sleeping)
Vocalise No. 2 by Mario Castelnuovo-Tedesco (1895-1968)
Villanelle by Eva Dell-acqua(1856-1930)
Ya-Li Lee, soprano
Joan Lundquist, piano
Music for cello and piano
Cello Sonata No. 2, Op. 5, No. 2 by Ludwig van Beethoven (1770-1827)
Adagio Sostenuto/Allegro Molto
Fantasiestücke by Robert Schumann (1810-1856)
Erika Pierson, cello
Annie Center, piano