Public Concerts and Events
Free Public Concert Series
LMC's most visible face is its Public Concert Series that offers over 50 free classical music concerts from October through May by LMC member-musicians and guests. The classical music series is presented at a variety of venues throughout the Seattle metro area, including Seattle Art Museum, Frye Art Museum, Seattle Public Library, Central and West Seattle Branches, University House Wallingford, Mirabella, Bellevue's Crossroads Community Center Theater and the Music Center of the Northwest in North Seattle.
These intimate, one-hour, music programs are free and open to the public. No advance tickets are required. On the day of the performance at the Frye Museum, attendees are asked to obtain a free ticket at the front desk to monitor auditorium seating.
Feb
13
Thu
Music for Viola, Flute & Piano by Mozart, Schumann, Mahler, Doppler & Kummer

@ Crossroads Community Center
Feb 13 @ 1:00 pm
Piano Sonata No. 11, K. 331 by Wolfgang Amadeus Mozart (1756-1791)
Third Movement, "Rondo alla Turca"
Bagatelle No. 25 in A Minor, WoO 59, "Für Elise" by Ludwig van Beethoven (1770-1827)
Fantaisie Pastorale Hongroise, Op.26 by A. F. Doppler
Kinderszenen Op. 15 "Scenes From Childhood" by Robert Schumann (1810-1856)
1. Von fremden Ländern und Menschen (Of Foreign Lands and Peoples)
3. Hasche-Mann (Blind Man's Bluff)
7. Träumerei (Dreaming)
9. Ritter vom Steckenpferd (Knight of the Hobbyhorse)
11. Fürchtenmachen (Frightening)
13. Der Dichter spricht (The Poet Speaks)
 Four Lieder for Viola and Piano by Gustav Mahler (1860-1911), Arranged by David Geringas
1 Urlicht
2 Des Antonius von Padua Fischpredigt
3 Ich bin der Welt abhanden gekommen
4 Ging heut' morgens übers Feld
Trio for Piano, Flute and Viola, Op. 75 1st Movement by Kaspar Kummer (1795-1870)
Grace Huang, piano
Yi Zhou, viola
Jia Lu (guest artist), flute
Mar
12
Thu
Celtic folk Songs With Harp, Wind trios by Hadyn & Telemann

@ Crossroads Community Center
Mar 12 @ 1:00 pm
Celtic folk song with harp
Program TBA
Claudia Kester, mezzo-soprano
Trio Sonata by Georg Philipp Telemann (1681 – 1767)
London trio by Franz Joseph Haydn (1732-1809)
Madeline Beery, flute
Rosemary Bell, oboe
Peter Klein (guest artist), bassoon
Mar
20
Fri
JS Bach Anniversary: Secular Cantatas

@ Music Center of the Northwest
Mar 20 @ 7:30 pm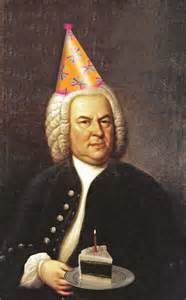 A celebration of the Birth month of JS Bach featuring arias, ensembles and instrumental selections from his most beloved sacred cantatas. To be performed with voices and chamber ensemble.
Including work from The Wedding Cantata, The Hunting Cantata and The Coffee Cantata. Exact program and performers TBA