Public Concerts and Events
Free Public Concert Series
LMC's most visible face is its Public Concert Series that offers over 50 free classical music concerts from October through May by LMC member-musicians and guests. The classical music series is presented at a variety of venues throughout the Seattle metro area, including Seattle Art Museum, Frye Art Museum, Seattle Public Library, Central and West Seattle Branches, University House Wallingford, Mirabella, Bellevue's Crossroads Community Center Theater, Congregational Church on Mercer Island, and the Music Center of the Northwest in North Seattle.
These intimate, one-half-hour to one-hour, music programs are free and open to the public. Many of these are now available online through our Facebook page and YouTube channel. No advance tickets are required. On the day of the performance at the Frye Museum, attendees are asked to obtain a free ticket at the front desk to monitor auditorium seating.
Supported by generous funding from: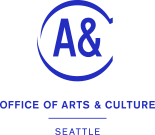 Event Calendar
Oct
15
Sat
[IN PERSON AND VIRTUAL] Ralph Vaughan Williams – 150th Anniversary

@ Mirabella Seattle
Oct 15 @ 2:00 pm – 3:00 pm
Ten Blake Songs for soprano and oboe, selections
– The Poison Tree (#2)
– The Piper (#3)
– The Lamb (#5)
Lin Chen, soprano
Sharon Jung, oboe
Linden Lea
Catherine Treadgold, mezzo-soprano
Joan Lundquist, piano
The Infinite Shining Heavens from Songs of Travel
Katie Hochman, soprano
Joan Lundquist, piano
Romance & Pastorale
Lin Chen, violin
Joan Lundquist, piano
Silent Noon from House of Life
The Call from Five Mystical Songs
Kathryn Vinson, mezzo-soprano
Joan Lundquist, piano
Oboe Concerto, first movement – Rondo Pastorale
Sharon Jung, oboe
Joan Lundquist, piano
It Was a Lover and His Lass
Two Vocal Duets, setting texts by Walt Whitman
– The Last Invocation
– The Love Song of the Birds
Katie Hochman, soprano
Catherine Treadgold, mezzo soprano
Joan Lundquist, piano
This concert will be presented in person at 2:00 p.m. on Saturday, October 15, at Mirabella Seattle.
It will also premiere on our YouTube channel at noon on Wednesday, October 19.
Nov
15
Tue
[IN PERSON] Arias from Mozart Operas | Piano Works by Scarlatti & Tchaikovsky

@ Crossroads Community Center
Nov 15 @ 1:00 pm – 2:00 pm
From Le nozze di Figaro by Mozart, arr. for oboe duet by Gunther Joppig
Non piu andrai
Voi, che sapete
From Die Zauberflöte by Mozart, arr. for oboe duet by Gunther Joppig
Der Vogelfänger bin ich ja
Ein Mädchen oder Weibchen
Gail Perstein and Bernard Shapiro, oboes
Shepherds of Provence by Eugene Bozza (1905-1991)
1. Pastorale Provençale
2. Call at Dawn
3. Beneath the Stars
4. Fete Villageoise
Gail Perstein, English horn and Bernard Shapiro, oboe
Sonata in C Major K.132 by Scarlatti
Sonata in A major K.209 by Scarlatti
Sonata in D Major K.492 by Scarlatti
Sonata in E Major, K.380 by Scarlatti
Dumka, Op.59 by Tchaikovsky
Diana Gao, piano