When:
Saturday, March 28, 2020 @ 11:00 am – 1:30 pm
2020-03-28T11:00:00-07:00
2020-03-28T13:30:00-07:00
Where:
Women's University Club
1105 Sixth Avenue
Seattle
WA 98101-3011

Every March the Ladies Musical Club of Seattle celebrates the impactful programs we provide our community with a gala luncheon. Because of concerns about transmission of COVID-19, this year's luncheon has been canceled.
RSVP AND PAYMENT
Online:
Go to the Donation page of our website https://lmcseattle.org/donate/
Scroll down and click on "Donate," which brings up our PayPal donation form
Enter the total for your ticket order ($45 x number of guests), then click on "donate with debit or credit card"
Click on "Specific instructions for your donation?" and type "Luncheon" along with your entrée choice: beef roulade, roasted chicken, or butternut ravioli (vegetarian)
Scroll down and enter your credit card information, and finally, click "Donate Now."
By Mail:
Fill out the LMC Luncheon 2020 RSVP and mail it with your check to:
Ladies Musical Club of Seattle
P.O. Box 94337
Seattle, WA 98124-6637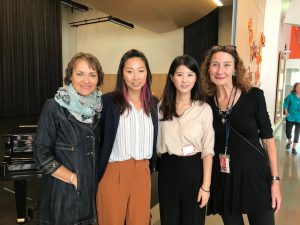 In the photo to the right, featured speaker Josephine Cripps poses with our 2019 Frances Walton Competition winners (Puget Sound Tour) at Licton Springs K-8 School, where Jo is the arts specialist. The visit was in collaboration with LMC's Music in Schools (MIS) program and included a full-school assembly and a visit to Carolyn Kyle's 5th grade class on 9/11/2019. One of our luncheon entertainers, pianist Asta Vaičekonis, is also in the photo.
Our speaker, Josephine Cripps, grew up in the welcoming dark of the great movie palaces and revival houses of Los Angeles.   At UCLA, she earned her MFA in Motion Pictures & Television then worked in story development for production companies.
Once she had children, she discovered that working with kids was far more satisfying than working with executives, and she began teaching history, English, and theater in Seattle Schools. Currently she teaches at Licton Springs K-8, the only Native-focused school in Seattle Public Schools.
Every summer Jo returns to the welcoming dark—this time with Screenwriting and Film Studies students at the University of Washington Summer Youth Program.
Schedule of Events:
11:00 am – Check-in and reception
11:30 am – Concert begins, with an introduction by Lynn Muehleisen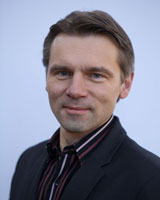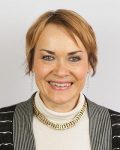 Featured performers, internationally renowned pianists Dr. Dainius Vaičekonis and Asta Vaičekonis. Dainius is a former Frances Walton Competition winner. Both are on the music faculty at Seattle Pacific University.
12:10 pm – Lunch begins.
12:40 pm – A few words from LMC President Kate Smith and teacher Jo Cripps, Licton Springs Elementary.
1:30 pm – Luncheon ends.
This event is open to the public.