When:
Wednesday, October 9, 2019 @ 12:00 pm
2019-10-09T12:00:00-07:00
2019-10-09T12:15:00-07:00
Where:
Seattle Central Library
1000 Fourth Ave
Seattle
LMC Opera presents Hansel & Gretel by Engelbert Humperdinck (1854-1921)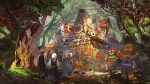 A  one-hour condensed version of Humperdinck's Opera presented in English with costumes, some set pieces and props.
Scene 1:
When Mother gets home, she sees that the children have been playing when they are supposed to have been working.
Scene 2:
The children get lost in the forest and encounter various creatures.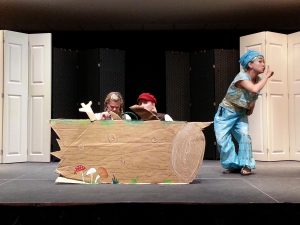 Scene 3:
The witch's house is discovered. The children are captured by her magic.
Scene 4:
The witch has been baked into gingerbread. The children celebrate. Their Mother finds them and takes them home!
CAST OF CHARACTERS
Emily Riesser, soprano as Hansel
Clarice Alfonso, soprano as Gretel
Katie Hochman, soprano as Mother
Ya-Li Lee, soprano as The Sandman/Dew Fairy
Meg Daly, soprano as The Witch
Abigail Habegger, piano
Regina Thomas, Direction