When:
Sunday, May 17, 2020 @ 3:30 pm
2020-05-17T15:30:00-07:00
2020-05-17T15:45:00-07:00
Where:
Mirabella
116 Fairview Ave N.
Seattle
The life and works of Fanny Mendelssohn Hensel (1805-1847)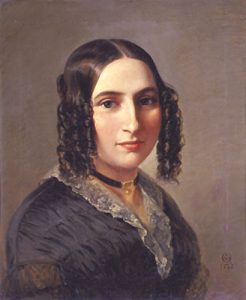 Despite showing great promise as a performer and composer at a young age, Fanny Mendelssohn was discouraged from actively pursuing her passion by her family. Somehow, she managed to compose nearly 500 works anyway and some of these were published with the help of her brother, Felix (in his name).
Our program will feature a variety of singers and instrumentalists performing both her work and those she influenced while an LMC historian provides some insight into the life of this brilliant yet underappreciated composer who died at the tragically young age of 41.
"It must be a sign of talent that I do not give up, though I can get nobody to take an interest in my efforts." Fanny Hensel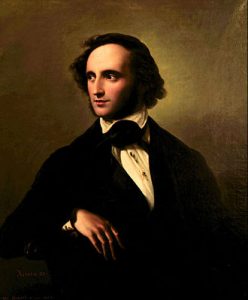 "From my knowledge of Fanny I should say that she has neither inclination nor vocation for authorship. She is too much all that a woman ought to be for this. She regulates her house, and neither thinks of the public nor of the musical world, nor even of music at all, until her first duties are fulfilled. Publishing would only disturb her in these, and I cannot say that I approve of it."  Felix Mendelssohn(1809-1847).
"Music will perhaps become his(Felix's) profession, but for you it can and must only be an ornament, never the root of your being and doing." Abraham Mendelssohn (1776-1835) to his 14-year-old daughter Fanny