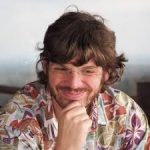 Matthew James Briggs (Radiant Light, January 22) received his Bachelor of Music degree in composition from Indiana University Jacobs School of music where he studied composition with Sven-David Sandström and percussion with Anthony Cirone. Matthew has performed original compositions at LMC concerts with his wife and LMC member Candice Chin. Matthew is currently studying composition with John Muehleisen.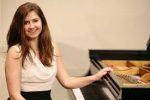 Heidi Fivash (Keeping Afloat, January 8) completed her Bachelor's of Music in Composition at Western Washington University, where she earned several awards and scholarships including the prestigious Presser Scholarship, awarded to one outstanding music major each year. In 2016 she released an indie rock EP titled "Out With The Old." She has also had several concert pieces performed in the Seattle area, including two works for string quartet that were finalists in the Seattle Composers Alliance Call For Scores concerts. Heidi currently lives on the Olympic Peninsula where she performs solo concerts for voice and piano at local retirement communities and is studying with the Music for Healing and Transitions Program to become a Certified Music Practitioner in Therapeutic Music.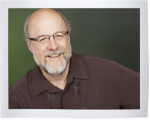 John Muehleisen's (Apparitions, January 15) 150+ vocal and choral works have been described as "masterful …imaginatively harmonized…beautifully realized…and brilliantly crafted." He has been Composer-in-Residence for Opus 7 Vocal Ensemble since 1996, for the Dale Warland Singers (2003-2004), and for Choral Arts Northwest (2011-2012 and 2016-2017). He has also received commissions from Conspirare, The Esoterics, Harvard Glee Club, Northwest Girlchoir, Seattle Girl's Choir, Seattle Pro Musica, and Volti. More than 80 of his compositions have been recorded commercially, and his works have been performed throughout North America, Europe, and Asia by esteemed conductors including John Alexander, Anton Armstrong, and Craig Hella Johnson, and his oratorios about compassion (Pietà) and WWI (But Who Shall Return Us Our Children – A Kipling Passion) have received more than 20 performances. Awards include the 1988 Louisville Orchestra Composition Prize, Third Place in the 2013 American Prize in Professional Choral Composition, and the 2014 Dale Warland Singers Commissioning Award.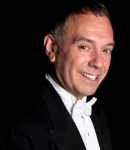 Jeffrey Moidel's song cycle— Neruda Love Sonnets (Jan 22) received "First Place for the Nation: USA" representing Washington State in the International Ravel Composition Competition held in Bergamo, Italy in 2015 and was advanced to the Semi-Finals. The song, "And now you're mine…" was singled out by the NATS Art Song Composition Award panel of judges and given the award of "Stand-Out Song," the first song ever to receive such mention in the ASCA competition's history. Actually, they created the category specifically to honor this song! The Paul Taylor Dance Company and the Aspen Dance Connection have featured his compositions with Jeff at the piano. As both piano soloist and collaborative pianist Jeff has performed throughout the United States, Europe and South America. He also gave a private concert at Gracie Mansion in New York City for Mayor Koch and his guests. In addition, Jeff has performed and recorded with popular artists including Ann Hampton Calloway and John Denver. A graduate of the Mannes College of Music in New York City, Jeff has been a vocal coach and instructor for Seattle Opera's Young Artist Program, the Aspen Music Festival, the Vocal Institute at the University of California at Santa Barbara, the Peter Harrower Opera Program at Georgia State University, the Perry Mansfield School for the Performing Arts in Colorado, the Marrowstone Music Festival in Bellingham, Washington and was an Assistant Professor at Cornish College of the Arts in Seattle. In addition, Jeff has served as the Assistant Music Director and Chorus Master for Tacoma Opera and Skagit Opera and has also been chair of the music department at the Washington Academy for the Performing Arts. He believes it is important for children to develop an early appreciation for the arts and has written six children's musicals and other concert works for young audiences.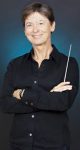 Karen P. Thomas (Jan 8), composer and conductor, is the Artistic Director and Conductor of Seattle Pro Musica. Her compositions are performed and broadcast throughout the world, by groups such as The Hilliard Ensemble, NOTUS, and Cathedra. Recipient of the 2018 Mayor's Arts Award (Seattle), she was also awarded the 2015 Dale Warland Singers Commission Award from Chorus America and the American Composers Forum. She has received grants from the NEA, American Academy and Institute of Arts and Letters, and Meet the Composer, among numerous others. Her compositions have been awarded numerous prizes, and her commissions include the Grand Jubilee 2000 in Rome, American Guild of Organists, Goodwill Arts Festival, Association of Anglican Musicians (for the Washington National Cathedral chamber choir), among many others. Ms. Thomas is an active conductor, with guest appearances in the US and Europe. She has produced ten critically-acclaimed CDs, and received the Margaret Hillis Award for Choral Excellence and the ASCAP-Chorus America Award.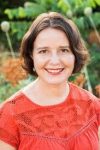 Nicole Truesdell (Paris Sonatina for violin and piano, January 15) is a pianist and composer living in Seattle, Washington. She chairs the Ladies Musical Club Composers' Group and enjoys cultivating community and creating performance opportunities for past and present LMC composers' works. While in college, Nicole became intrigued with the audible and visual relationship possibilities of composing for a smaller, chime-like toy piano and a larger, dynamic full-sized piano. She has written several pieces for this duo including the pieces on this program. Nicole graduated summa cum laude from Cornish College of the Arts in 2007 with an emphasis in music composition. She currently studies composition privately with composer John Muehleisen.