Dancer Chris Diagre worked with every class on every day at Sandpoint Elementary on March 21 through Spring break.  Expenses were shared with the with PTSA.  Mr. Diagre will dance with students at Licton Springs on May 25th.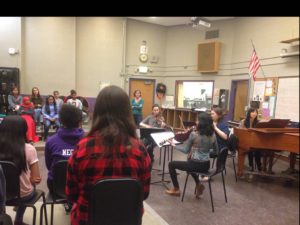 April 25th the DeCoda Ensemble, musicians whose director is Sæunn Thorsteinsdóttir, the new professor of cello at the University of Washington, gave a residency for both string and band students at Washington Middle School featuring a Fauré piano quartet and an original composition created by students themselves.
The Daedalus String Quartet, in partnership with the UW World Series were in residence on April 27th at Lowell Elementary with Kindergarten, 3rd, 4th and 5th grades.  Students listened to music of Beethoven and UW composer, Huck Hodge.
Gansango African Dance Ensemble gave dance instruction to Licton Springs (formerly Pinehurst Elementary) students for three days on April 27, 28 and 29th.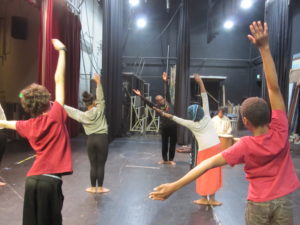 May 10th the kindergarten and first grade classes of Sand Point Elementary presented a spring vocal music concert to parents and community. This is the music program that LMC funded for a transitory year at the school with the Wilson money.
Eduardo Mendonca and the Show Brazil Ensemble will perform and teach the rhythms of Brazil to John Muir students on May 17th.
Prokofiev's classic Peter and the Wolf will be presented by the Symphonic Wind Ensemble with student narration at Sandpoint on May 20th.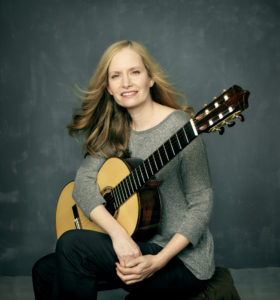 Ladies Musical Club member and past Frances Walton Competition winner, Hilary Field, guitar will perform and speak with Lowell 3rd, 4th and 5th graders on May 16th.
B.F. Day Elementary's choir will perform at three spring performances: May 20th at a school assembly, June 9th for the school art walk and June 16th for University House, Wallingford.
At Sanislo two third grade classes are completing their five instruction sessions with Seattle Symphony recorder instructors for their "Link Up program". Their preparation is for attendance and performance at the Symphony's "Link Up" program on May 20th with thousands of students throughout the city enrolled in the program as well.