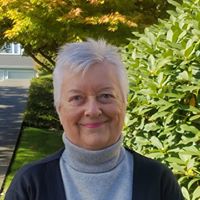 Former Executive Director of the Frye Art Museum and Past President of the Ladies Musical Club of Seattle, Midge Bowman, will be the special guest speaker at LMC's "The Life and Works of Claude Debussy" concert on Saturday, November 4 at 2:00 PM.  Midge will guide the audience through Debussy's life as well as the development of his compositions over three distinct periods.
A one hour program of solo piano and vocal works as well as the first movement of the Debussy's only cello sonata will be performed by LMC members.
Midge holds degrees in Music History from Pomona College and Yale University, and has done doctoral work at the Fielding Institute. Her writings have appeared in The Christian Science Monitor, Puget Soundings, USA Today, Perspectives of New Music, and numerous educational newsletters.