When:
Saturday, October 22, 2022 @ 12:00 pm – 2:00 pm
2022-10-22T12:00:00-07:00
2022-10-22T14:00:00-07:00
Where:
Congregational Church on Mercer Island
4545 Island Crest Way
Mercer Island
WA 98040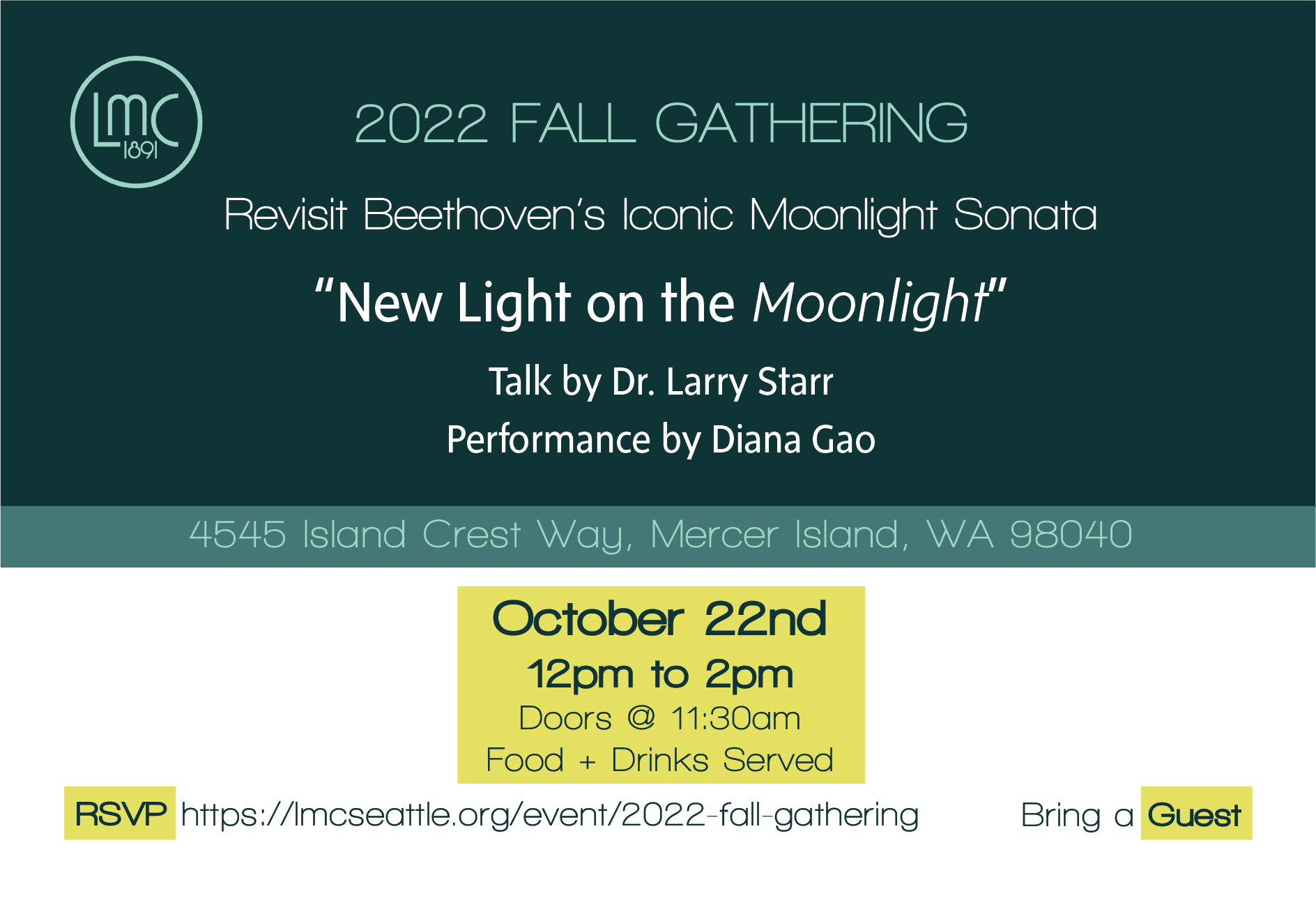 LMC Members, let's gather for our first in-person Membership event in over two seasons!
Come enjoy light food and drinks and good company, followed by a talk by Dr. Larry Starr, Professor Emeritus of Music History at University of Washington, with musical highlights and a performance by new LMC member Diana Gao on piano. Q & A wraps up the event.
We're so excited to get music lovers together that we invite you to bring a friend!
RSVPs required so we have an idea of attendees for seating and food/drink options. Kindly RSVP by Thursday, October 20th.
RSVP here: https://forms.gle/4j5yhUzBCmGtKR1U6
About the Presenters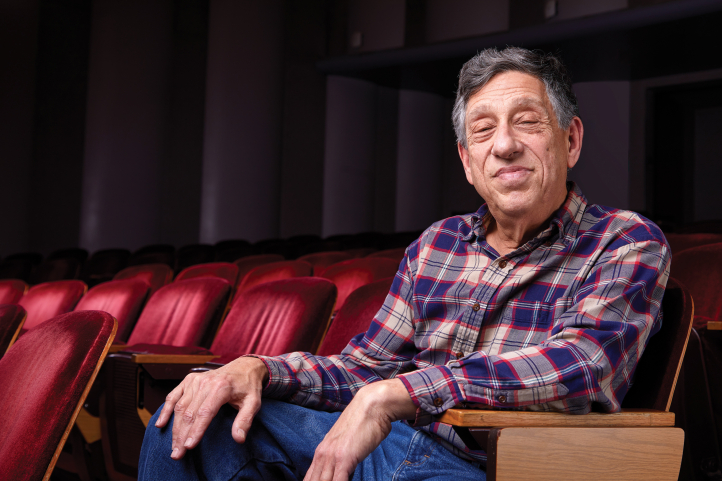 Larry Starr holds the title Professor Emeritus of American Music Studies at the University of Washington School of Music, where he taught for more than four decades. He retired from university teaching in 2018, but he continues to speak on music at the Seattle Symphony (pre-concert talks), the Women's University Club (Seattle), and now the Ladies' Musical Club. He has written books on Charles Ives's music, Aaron Copland's songs, George Gershwin's Broadway musicals, and most recently Listening to Bob Dylan, and is the coauthor of a textbook on American popular music. Larry's advisees have gone on to distinguished careers in teaching, research, and arts administration—a noteworthy recent example being Whitney Henderson, LMC's own Executive Director.
Diana Gao began studying the piano at age 4. She received a bachelor's degree in International Broadcasting Journalism and a Graduate Diploma in Finance and Investment from top universities in China. Then she moved to the US in 2013 and earned her MBA degree at the University of Washington (UW). She's now a Senior Marketing Manager at Microsoft. Although she has pursued a career outside of music, the piano has remained a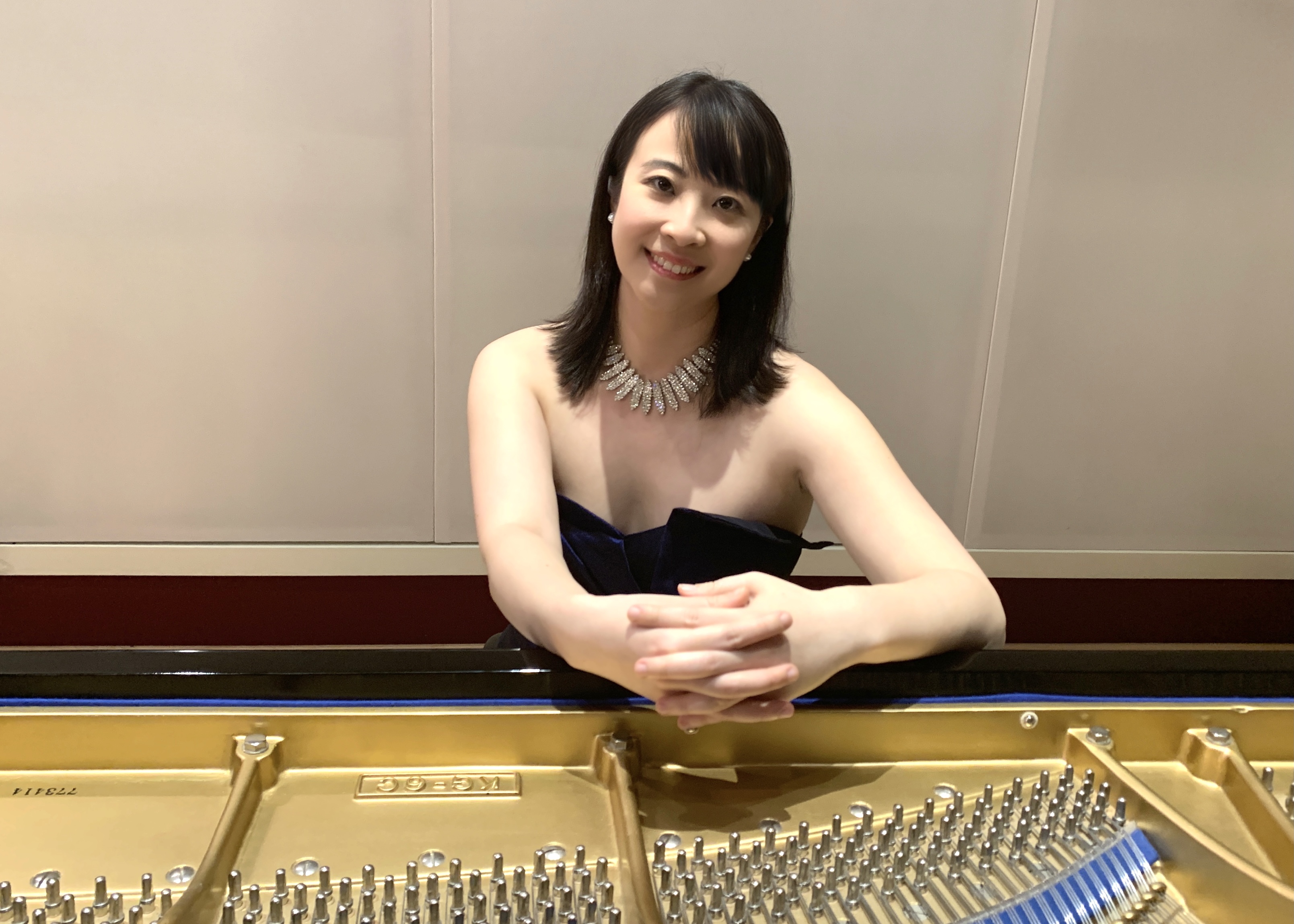 significant mainstay in her life. For years, she has consistently cultivated her passion through regular lessons and performances. She is currently studying with Dr. Robin McCabe from the UW, and she's a prizewinner in many competitions, including Gold Medalist of the Seattle International Piano Competition, and First Prize in the "Golden Classical Music Awards" International Competition, which earned her a solo performance at the Carnegie Hall. She has also performed at the prestigious Piano Texas International Festival. Since 2020, she has presented annual fundraising recitals through the Microsoft Give campaign, raising thousands of dollars in support of local non-profit organizations. Those events reinforced her belief that music has the power to inspire change and make the world a better place.
View the Program: 2022 Fall Gathering Program